Online businesses have ballooned way up to the stratosphere. So I thought of putting a Kinsta review should you need the most optimal hosting service, one of the best digital marketing tools, in the history of the world wide web.
I am really excited to share my experience thus far with this amazing web host.So here's my review on the best WordPress hosting service.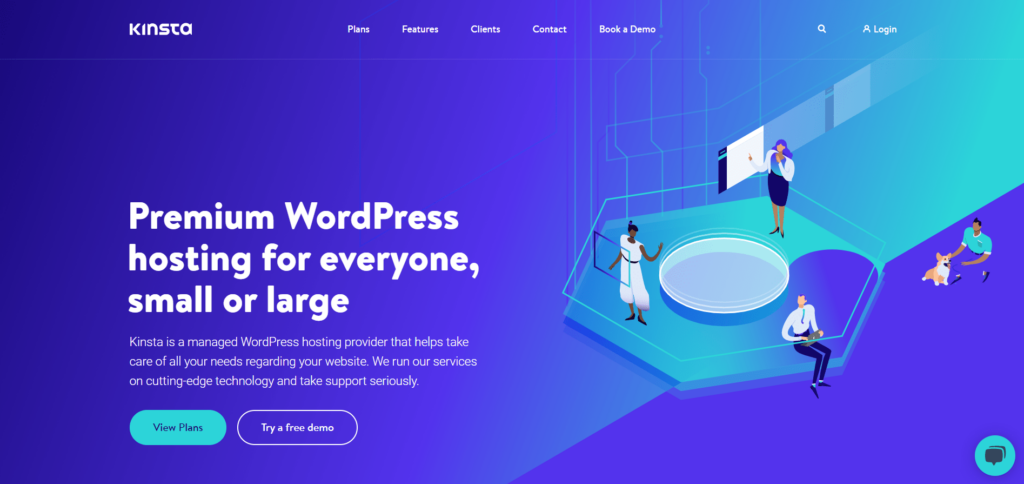 I remember how I kept good hosting services in the backseat when I just started my journey.
At the beginning of my online career, with newborn sites, low traffic, a slow conversion rate, and almost no online income, I had no motivation to spend 30$ per month for good site hosting. And it felt unreasonable because I was new to it.
But soon, I realized digital & affiliate marketing are almost one-person shows that were more than simply writing. It needed me to:
Optimize my website
Optimize my content
Checkmark the SEO list
Update the designs
Promote my writing
And hundreds of other online marketing jargon.
Soon the water broke, and things got clear for me. 1$ hosting services weren't doing any favor to my ode either.
In fact, they led me down when the traffic surged all of a sudden. My site speed died. All my efforts went in vain with shared hosting. I couldn't scale on time, and that cost me business!
That's when I decided to move to Kinsta WordPress Web Hosting Service— one of the fastest web hosting services in the industry (as claimed). (1)
But was it worth the hype? Did it really make sense to spend so much when cheaper alternatives were available?
Well, I break down everything about Kinsta WordPress hosting, so you don't have to do it. So let's understand the nuts and bolts of the Kinsta review.
Why I switched to Kinsta WordPress Hosting and not others?

I went through the performances of 10+ WordPress hosting services, including WP Engine and Pantheon.
But for me— Kinsta came out as a perfectly managed WordPress host.
It was something I desperately looked for.
The 30$ per-month entry-level plan did sound expensive initially. However, Kinsta hosted the website in an optimized WordPress environment and also managed several aspects of WordPress.
It was a great plus in erasing my doubt regarding this hosting service.
Not to forget their easy-peasy migration process.
I wouldn't have agreed to switch if I was asked to handle the migrating technicalities. It would have surely affected web optimization. But the Kinsta migration team made it easier for my business to take this needed switch sportingly.
And here's the thing that appealed to me the most! Kinsta support team knows their thing— quite seriously! You wouldn't believe many Kinsta staff and customer support are even contributors to WordPress. Who knows WordPress better than them?
It's funny I haven't even started to talk about its performance, and Kinsta already sounds like one of the best web hosting companies, at least in my opinion. But I can't wait to cover them in the next section.
What are the benefits of Kinsta?
Let's find out what you get when you sign up with Kinsta…
Kinsta review benefit #1: You are hosted on the world's best cloud infrastructure— Google Cloud
If you're wondering where your web property will be hosted, it's Google Cloud Platform (2). Yes! Read it aloud again. GOOGLE CLOUD PLATFORM!
It's the most distinguishing feature you'll find when you compare it with shared hosts.
How does it benefit your website?
Well, instead of hosting your website on a shared server in data centers, Kinsta will host you in the cloud.
Cloud hosts are nothing but the virtual server space, which pushes speed, scalability, flexibility, and most importantly, flexibility for your website.
If you're wondering what the real magic is, it's the speed that Google's private fiber network offers.
It is hard for your ears to consume, but the speed may sometimes reach 10,000 TB per second in some regions. Not in my experience, but I did find my website blazing fast after it.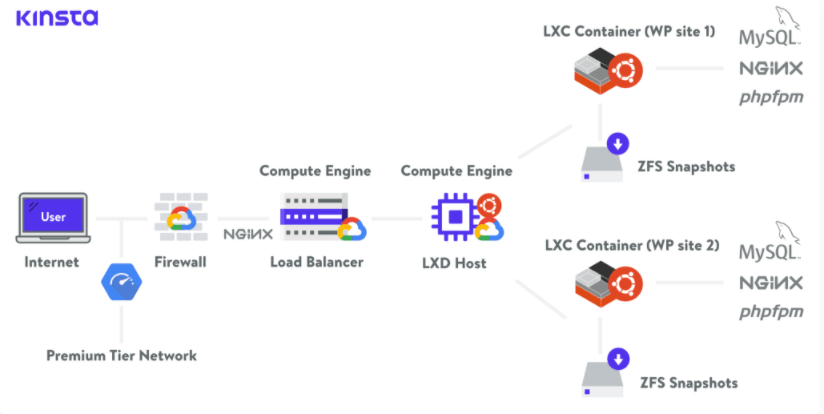 7 reasons why you should use Kinsta's Google Cloud infrastructure
Short answer: it's currently the best solution in the market. Hands down!
Long answer: Take a look.
1. You'll save loads of money in the long run
a 30$ plan might sound crazy, but in reality, "you only pay for the compute time you use."
They give you huge discounts for long-running workloads.
You don't need any up-front commitment.
Use virtual machines for a month and earn the discount, as simple as it gets.
Cut your costing to the next level.
Nothing like AWS or Azure, where you have to repay for "reserved instances." (3)
2. What's better than a blazing fast private global fiber network?
They said, "the power is in the network." Truly said! You're basically working on the most extensive network in the world. Even Google works on it.
So the fact you're working over Google's backbone and not over the general internet puts you ahead of the competitors.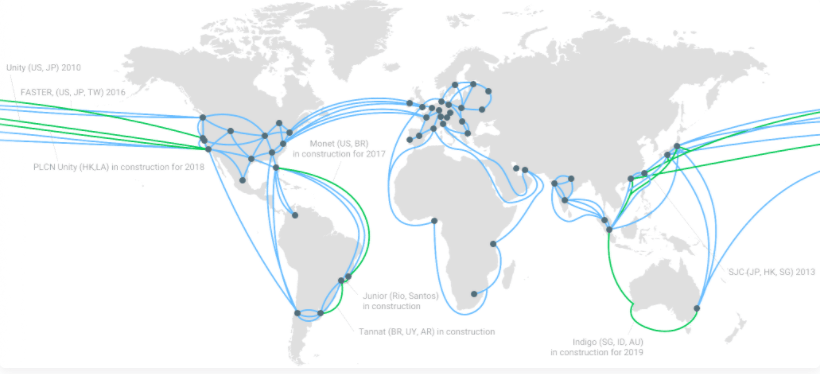 3. And dare question the performance…
Not only myself but many experts rate Kinsta as a top-tier managed hosting service. One of the tests threw 10,000 concurrent users against Kinsta. Don't be surprised by the result! Kinsta played flawlessly with flat average response times, minimal errors, and zero spikes.
4. Live migration is a unique selling point in itself
As far as I know, neither AWS nor Azure permits the live migration of the virtual machines. But Google Cloud Kinsta does. So it certainly helps you indirectly with better services should you need them in the future. The Engineers at Google can address hosting issues such as repairing, patching and updating their infrastructure software and hardware.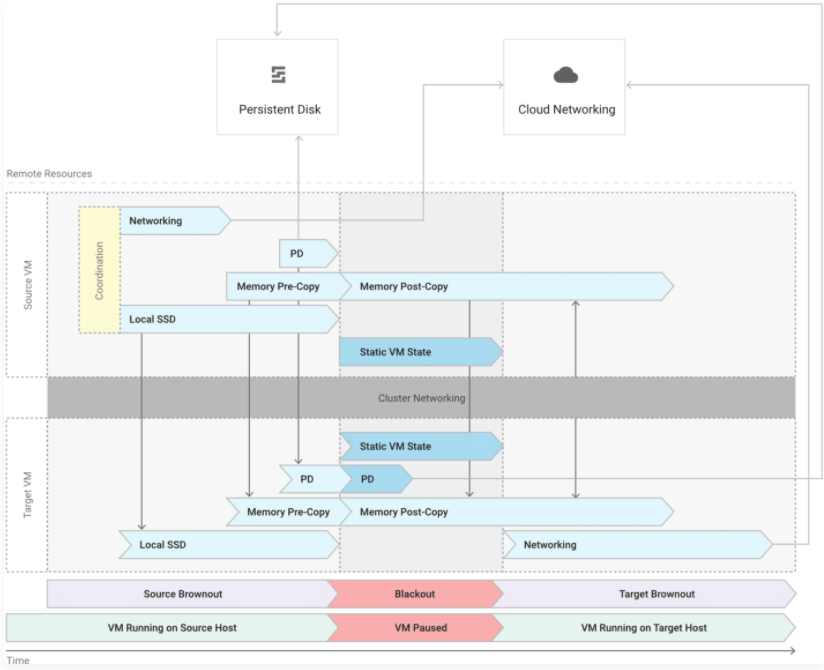 5. Phew!! Business saving security
Would you use a host that provides security features to Gmail, Google Search Engine, etc.? I went for it blindly because Google takes care of its services. Why wouldn't it take care of mine with 500 full-time security officials?
6. You're not missing on its services, at least in the future
Google cloud-based Kinsta plans to cover the entire world.
Don't be worried if you're covered or not. Google currently expanded its data centers to 25 server locations.
You can choose any data center close to you. The best is to choose the data center closest to your audience for your WordPress site. It helps you with low latency rates and faster load times.
Google has placed these data centers strategically, so your audience doesn't face the problem of low latency anywhere in the world. Here's the list of 25 centers:
Council Bluffs, Iowa, USA (us-central1)
St. Ghislain, Belgium (Europe-west1)
Changhua County, Taiwan (Asia-east1)
Sydney, Australia (Australia-southeast1)
The Dalles, Oregon, USA (us-west1)
Salt Lake City, USA (us-west3)
Ashburn, Virginia, USA (us-east4)
Moncks Corner, South Carolina, USA (us-east1)
São Paulo, Brazil (south America-east 1)
London, UK (Europe-west2)
Frankfurt, Germany (Europe-west3)
Jurong West, Singapore (Asia-southeast1)
Tokyo, Japan (Asia-northeast1)
Mumbai, India (Asia-south1)
Montréal, Canada (northamerica-northeast1)
Eemshaven, Netherlands (Europe-west4)
Hamina, Finland (Europe-north1)
Los Angeles, California (us-west2)
Hong Kong (Asia-east2)
Zürich, Switzerland (Europe-west6)
Osaka, Japan (Asia-northeast2)
Seoul, South Korea (Asia-northeast3)
Las Vegas, Nevada, USA (us-west4)
Jakarta, Indonesia (Asia-southeast 2)
Warsaw, Poland (Europe-central2)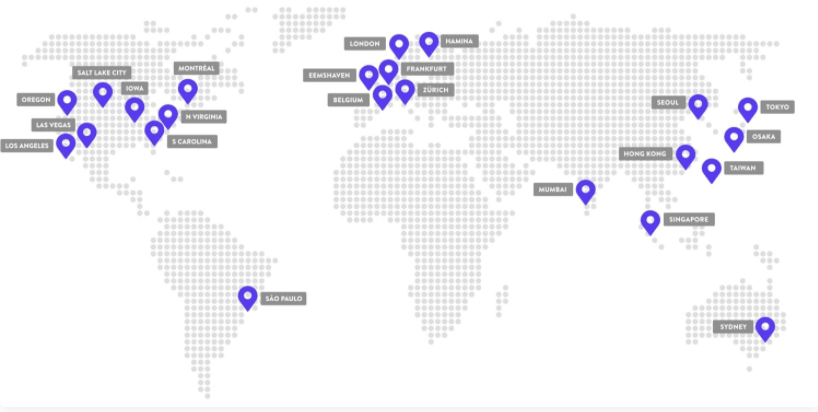 7. Your data is safe in the case of disaster
Kinsta storage loves data integrity. With four different types of storage: Coldline storage, nearline, regional storage, and multi-regional storage— your data is durable 99.99999999% of the time.

[button text="Check out Kinsta Website! " url="https://kinsta.com/?kaid=CSKAIRKOVSEW" class=""]
Kinsta review benefit #2: Redundant back-ups keep you mentally free
I change my websites at least four times a day. And they're cumbersome changes. What if my internet fails? Or what if the changes are not saved? Even thinking about it sends a chill to my spine.
But Kinsta offers plenty of ways to safeguard my website. One is its backup formula.
It back-ups your site in three ways:
#1 Daily back-ups
You get daily automatic WordPress back-ups for every site you host on Kinsta. Amazing! Isn't it? You can think of them as restore points on MyKinsta Dashboard. These automatic back-ups, as well as system-generated back-ups, are stored for 14 days!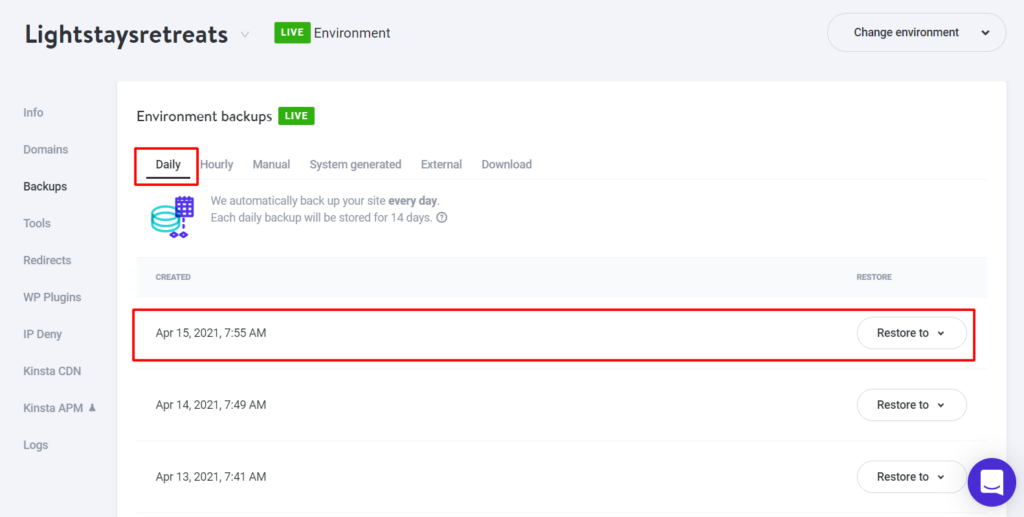 #2 Manual back-ups
No! You're not only relying on automatic back-ups. If you feel 'now' is the right time to save a copy, then back it up with the manual backup option.
Kinsta lets you take these back-ups five times every week. You can also download one backup during this phase.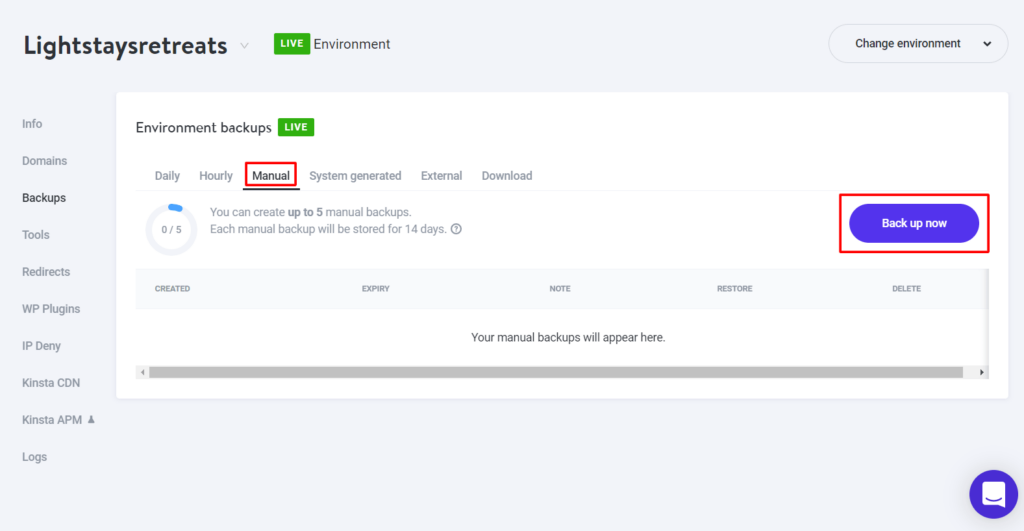 #3 Event back-ups
In case you trigger any event, Kinsta will take an automatic backup. For example, if you're switching from a staging site to a production environment, you'll receive a copy of your live site.
It simply prevents your website should something go wrong.
And here's the sweetest part: your back-ups are not stored in total disk space. It means… Kinsta storage doesn't waste your space with backups.
[button text="Check out Kinsta Now! " url="https://kinsta.com/?kaid=CSKAIRKOVSEW" class=""]
Kinsta review benefit #3: Your website safety is not your responsibility
A lot of web hosts trade-off security for speed and performance. I know speed is vital, but no one's trusting you if you don't put adequate safety firewalls to protect the user's interest.
Kinsta again comes good with security facilities, not in one but at least four ways!
Security #1: SSL support and hardware firewalls
Your website receives free SSL certification activation.
Security #2: Intense monitoring
Kinsta staff are always on their toes should your website get hacked or go down. Though there's no phone support, Kinsta still hears your query through tokens and gets straight to work in resolving them. They are super fast and reliable.
When I learned that there is no phone support, I got nervous, but trust me, their chat support is much better than someone's phone supports.
Security #3: Auto-updates of security patches
You always need updated security patches if you're on a global network. Fortunately for us, Kinsta does everything from free hack fixes to daily malware/spyware scanning. Should there be any DDoS attack, Kinsta also blocks code injection. Congratulations, Kinsta, on this achievement.
Security #4: Keep your site afloat with four name servers
I found it really interesting because most hosting providers give not more than two name servers. Kinsta, on the other hand, offers four unique website suffixes (this includes .org and .net). How does it help you? Well, you can keep your site floating when one is down for some reason. It's incredible how Kinsta travels additional miles to secure your business.
[button text="Check out Kinsta Website Now! " url="https://kinsta.com/?kaid=CSKAIRKOVSEW" class=""]
Kinsta review benefit #4: You're in complete control with a staging environment
I was on Bluehost and many other cheaper hosting before using Kinsta. As far as my memory serves, I once installed two new plugins & made a few code edits before pushing it live. Trust me! It was the worst day of my web journey.
My website went abnormal, and I didn't know how to restore the changes. Cursing Bluehost, I thought should it have previewed the changes on my website before going live?
To my surprise, Kinsta delivers what I was expecting from Bluehost back then.
The live staging environment gives access to a staging site. It's more or less like a preview environment where you can observe changes before pushing them to your live site.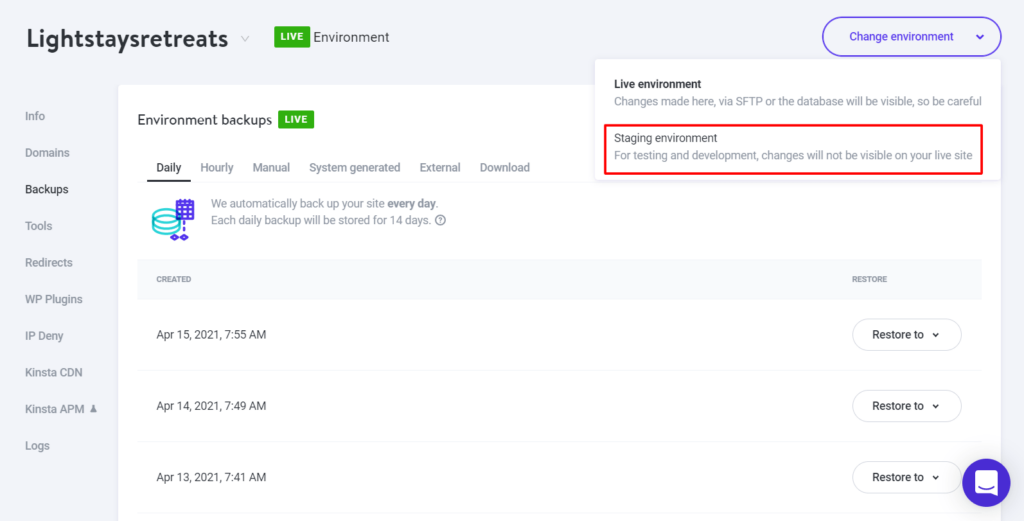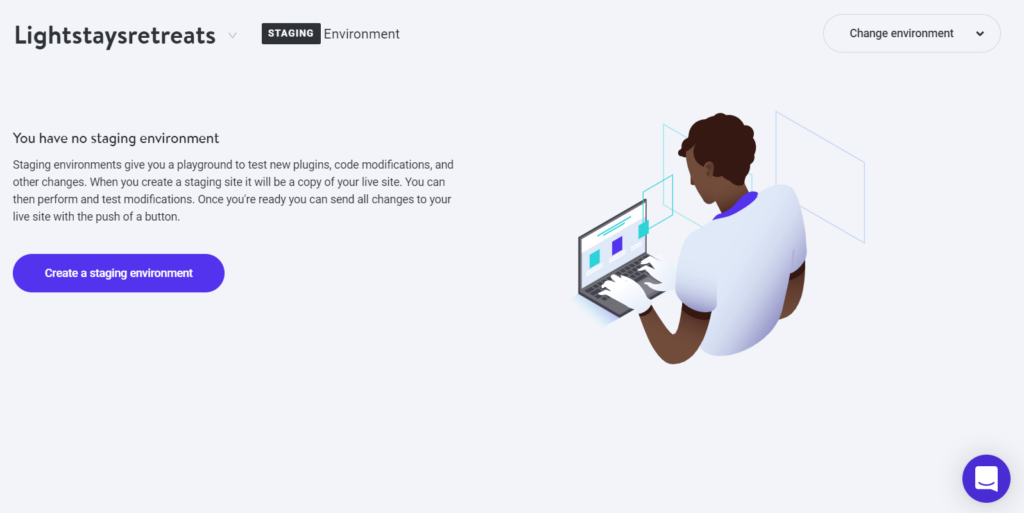 [button text="Check out Kinsta Website Now! " url="https://kinsta.com/?kaid=CSKAIRKOVSEW" class=""]
Kinsta review benefit #5: Free! Free! Free! Site migration is absolutely free!
Despite all the benefits, you may not want to disturb a well-performing website. And why should you? Migration often is a pain in the neck.
But there's no stopping with Kinsta because they're going to migrate your existing WordPress site. All you have to do is:
sign up for an account
go to your Kinsta dashboard
Click on the migration request form and fill up the details

Their migration team will get in touch with you and schedule migration time for you.
Why should you love this migration specifically?
There's no downtime with it.
Kinsta's customer support team will also test your site before pushing it live.
So you're making a calculated migration to ensure everything works as before (with better performance). 😉
And yes, you can handle the migration part yourself, but let experts perform the expertise. Kinsta migration is no less than a technical finesse. And you need someone who understands the bottom line of Kinsta.
[button text="Check out Kinsta Website Now!" url="https://kinsta.com/?kaid=CSKAIRKOVSEW" class=""]
Kinsta review benefit #6: WordPress experts make its biggest strengths
As I mentioned above, Kinsta's support team is full of WordPress legends.
But what sets it at level 1 is the combination of veteran WordPress developers + Linux Hosting Engineers.
You can't even have anyone running your WordPress website better than WordPress developers. It's like… getting your iPhone fixed by Steve Jobs himself. So there's no doubt it's the best technical level of support you'll ever have.
Instead of pushing you through levels after levels of helpline reps, Kinsta resolves your problems through Intercom Widget. I had live chats about raising tickets. Won't say it was fun, but the system felt quite nifty to me. It:
stored my chat history automatically
stayed open even though you're moving through the dashboard
gave 24/7 support
I recorded most of my queries were answered in less than 3 minutes.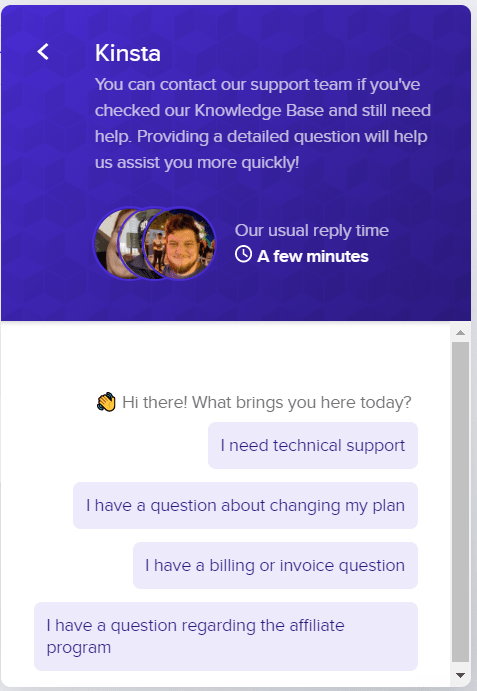 Not bad, Kinsta!
I also enjoyed talking with the very supportive staff who gave good ears to my problems. They also directed me to the links of resources that guided me with effective solutions.
So it's easier for me to attest to the fact you'll have a great experience with Kinsta's support team.
And as if it was not enough, Kinsta nails it with their insightful Kinsta blog and handy knowledge base. Honestly, it played as a WordPress Bible for me.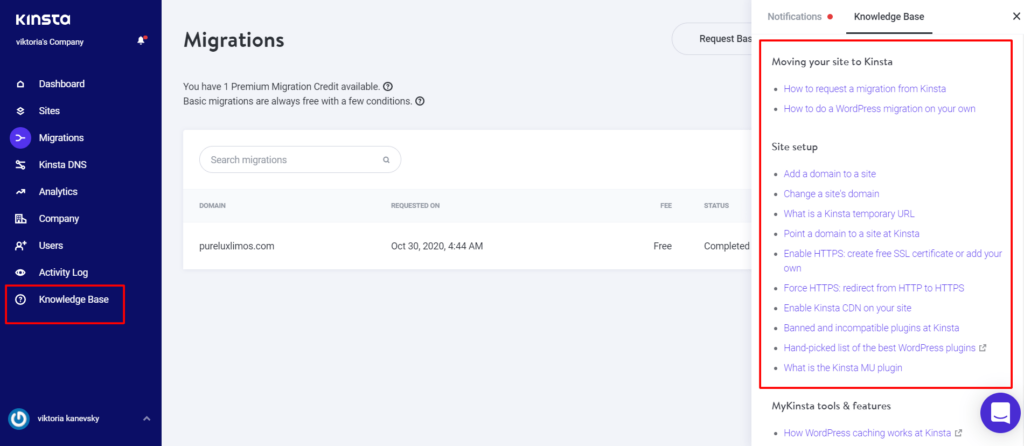 [button text="Check out Kinsta Webiste ! " url="https://kinsta.com/?kaid=CSKAIRKOVSEW" class=""]
Kinsta review benefit #7: It puts your WordPress on blazing-fast wheels
If I was putting 30 times the money on Kinsta, I wanted to know if it really benefited my WordPress Site.
Of course, I didn't expect it to fasten the website by 30 times. But I, at least, wanted something to cheer about.
And I noticed for every 100 concurrent users— my website response time was around 79 ms in Bluehost.
When I switched to Kinsta, the response time got reduced to 15 ms.
So Kinsta was almost 5X faster than Bluehost. I won't say Bluehost was slow. But the difference would really matter if the number of users was 1000 or more.
The good thing is: most metrics on your website are correlated with the loading speed. Be it conversion, average visiting duration, low bounce rates, or SEO— a quick website will benefit you on all fronts.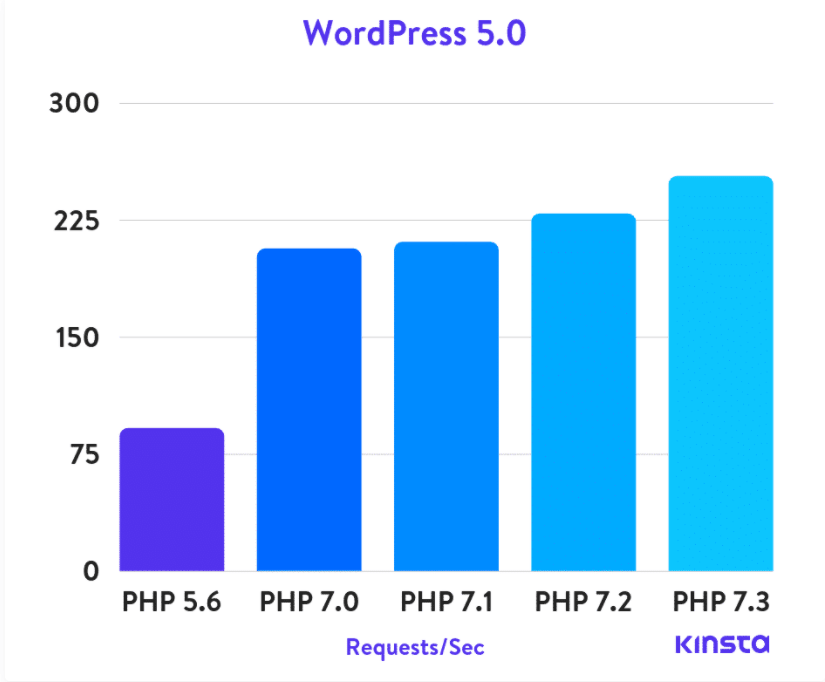 What I loved the most about Kinsta's super-blazing speed?
Well, I didn't even use CDN or caching technologies before measuring these metrics.
Yet, Kinsta rated A for all the speed metrics.
So it was lovely to cut webpage load times despite non-optimization. Again, I wouldn't say it's the fastest hosting service, but it certainly belongs to the top-tier server host list.
[button text="Check out Kinsta Website Now! " url="https://kinsta.com/?kaid=CSKAIRKOVSEW" class=""]
Kinsta review benefit #8: Your business is available 99.99% of the times on the internet
It's necessary you show up 24/7 for 365 days if you've decided to go online. Prolly, that's the reason why we all go online.
We want to take orders at any time of the day. So it gets very crucial that our WordPress websites remain online all the time.
Kinsta almost keeps the business up and running 100% of the time. It's not 100%, but as good as it (99.99%).
With such a massive uptime guarantee, and that with SLA-backing, you're announcing yourself as a reliable business unit.
If it was not enough, Kinsta monitors your website and checks uptime every minute. Kinsta understands how necessary your business availability is… so it tries to resolve error response codes within 30 minutes.
In case they fail, your account is credited. It's kind of a guarantee they offer for every minute of the day for the entire year.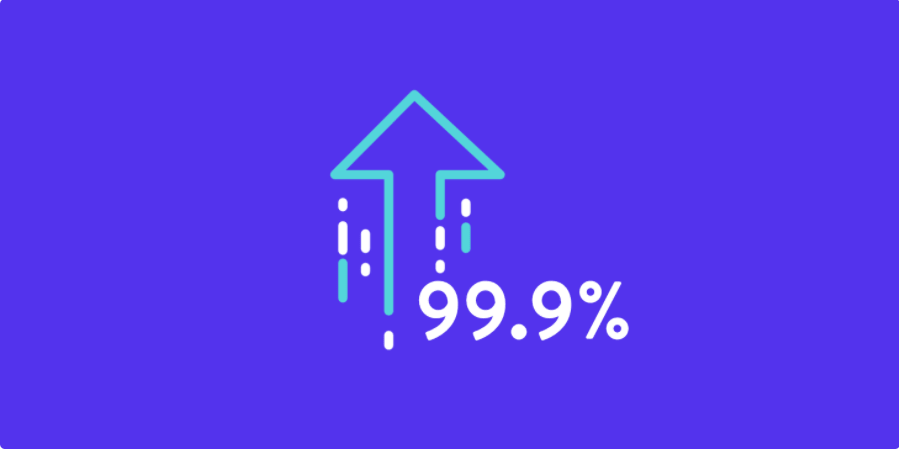 17 Kinsta features that get your website going
You'd want to go through these technical features before signing up for the Kinsta web host.
Content Delivery Network (CDN) bandwidth: You will be allotted 50 GB of bandwidth usage per month for the entry-level Kinsta plan. Should you need more CDN bandwidth, switch to the higher plans. So you don't have to install any CDN or plugin from your side. That's a big bonus.
Website caching: Kinsta handles website caching, so you don't have to. If you remember, I already mentioned their four caching types. These are done at the software or server level. They are Bytecode cache, Object cache, Page cache, and CDN cache.
HTTP/2.0 for improved latency: Your WordPress site can efficiently use network resources and reduce latency.
Easy toggle between PHP versions: Kinsta dashboard lets you make a switch between PHP versions 5.6, 7, 7.1, 7.2, 7.3 and 7.4. You only need a tap of a button to make this switch.
Database access: Whether you're on a basic or premium plan, Kinsta lets you access WordPress PHPMyAdmin. It's an entirely free application from Kinsta to access your WordPress database through the browser.
SSL: You can either install your own SSL certificate or get a free SSL certificate from Let's Encrypt.
SFTP: Kinsta allows you to securely move your data to the server & protects your file from getting read during this procedure.
My favorite ten features
Server file manager: Kinsta doesn't use cPanel or control panel dashboard. Instead, it uses the MyKinsta dashboard just as FTP access to the server space. There's no online file manager with Kinsta.
WordPress website management: Instead of updating plugins through your WordPress, My Kinsta account dashboard allows you to update plugins directly. However, you can't update core WordPress software.
Plugin restrictions: Kinsta keeps bad plugins at bay. Several plugins are meant to attack our websites. Our lovely host beefs up the security against these plugins and bans them from affecting our performance.
Security steps: Your site needs more security than you think. Kinsta does all the gutter work, including filtering the GeoIPs, scanning the DDoS, healing the PHP, building a GCP firewall, & preventing dangerous codes from entering the network. And you get a lot more.
Post-hack clean-up services: The good news is, if someone hacks your site using Kinsta, they'll fix it for you. Woah! So apart from taking care of pre-hacking, Kinsta also bothers about your business post-hacks.
Staging sites: You can try different stuff on your website in a staging environment and go live with just a click.
Site migration: Whatever your plan is, migration is free for you.
Visitor analytics: You have all your website traffic data right under your nose (in the Kinsta dashboard).
Regular Uptime checks: Kinsta is hell aware of checking downtime for your website. They check your WordPress site's status every five minutes to respond as early as they detect any problem.
Agile support system: You have access to a 24/7 live chat channel and ticketing system. Sadly, there's no telephone system.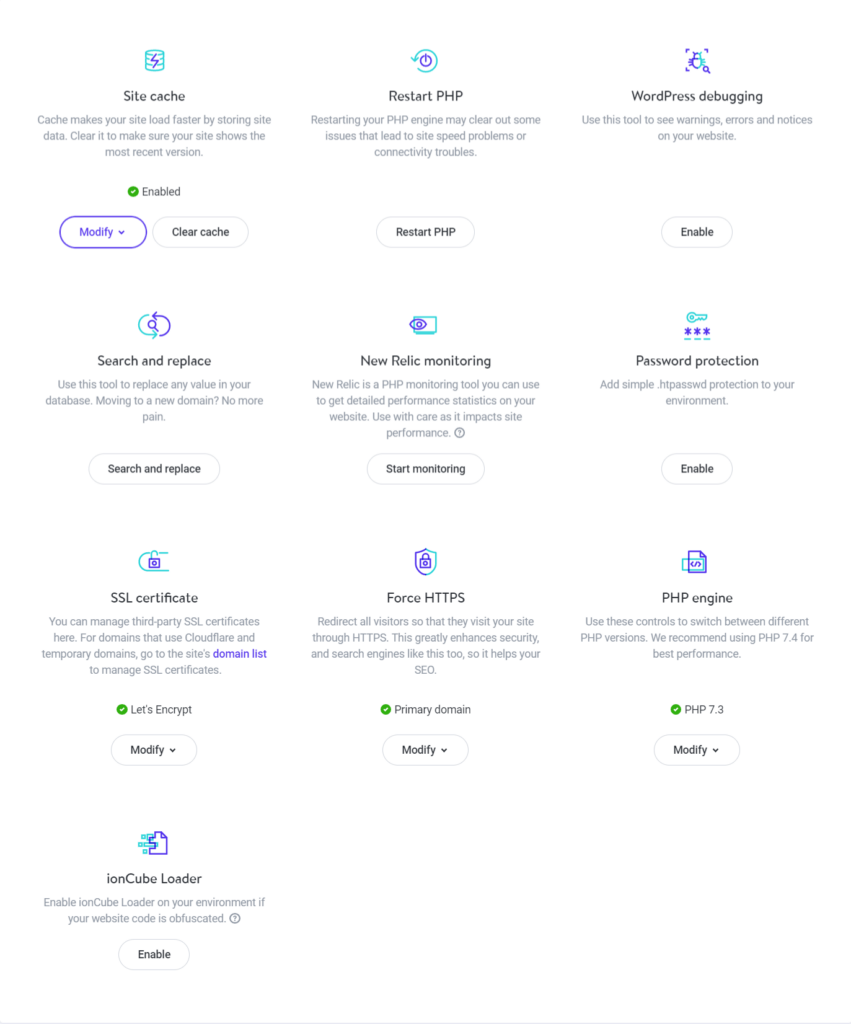 [button text="Get Kinsta for your Important Webiste Now! " url="https://kinsta.com/?kaid=CSKAIRKOVSEW" class=""]
Secrets you didn't know Kinsta had
These are like my favorite Kinsta secrets. Your website feels a lot powerful with these secret tips you didn't know:
Kinsta Review Secret #1 You can deny any IP address
When you're running a website on a global network, chances are high you'll be spammed all over. If any IP address tries to suck the blood out of your website, you can manually deny them from doing so. Go to the "IP Deny" feature in "Sites" and add the IP address you want to block.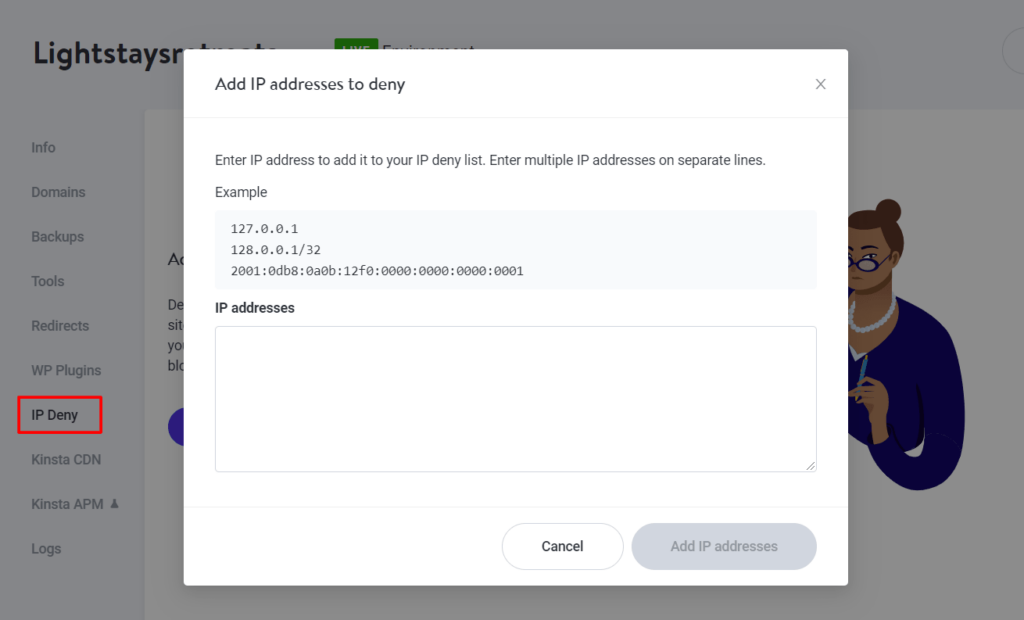 Kinsta Review Secret #2 You can restart the PHP engine
You already know the WordPress platform is built over PHP. No matter how much bandwidth your hosting services give, the PHP engine may slow down for any reason. In that case, restarting the PHP engine should help say goodbye to your website's performance issues.

Kinsta Review Secret #3 Search and replace anything on your website
Honestly! It is my favorite secret with Kinsta. If you want to replace any value in your database or move to a new domain, you can search and replace them with this feature. Wow! What a quick way to make a master change to the entire file.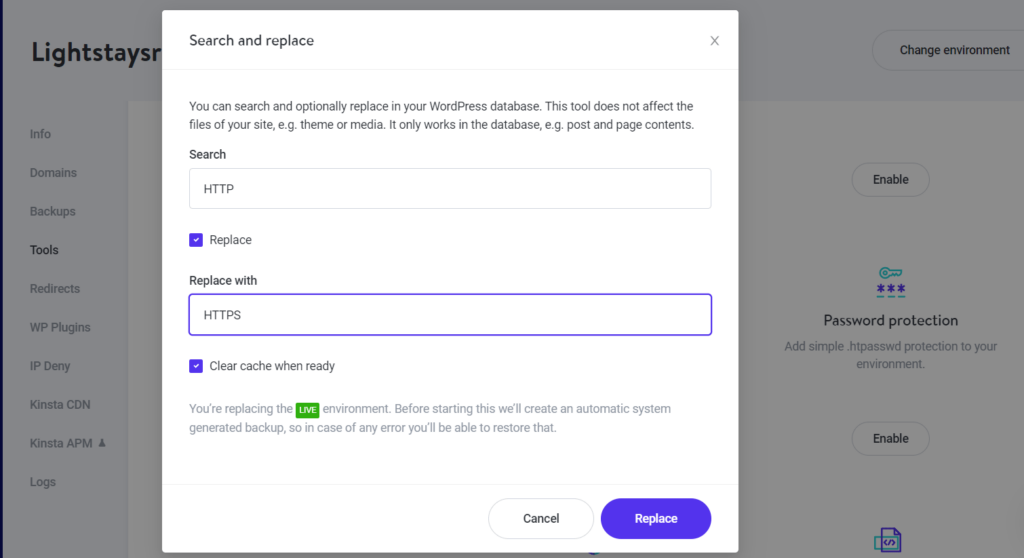 Kinsta Review Secret #4 Fast DNS resolution
Your hosting companies only handle DNS records, which is usually very slow. And the worst part is: other web hosts don't even know about DNS resolutions. But Kinsta knows its DNS resolution. It uses Amazon route 53 that helps in quick website load.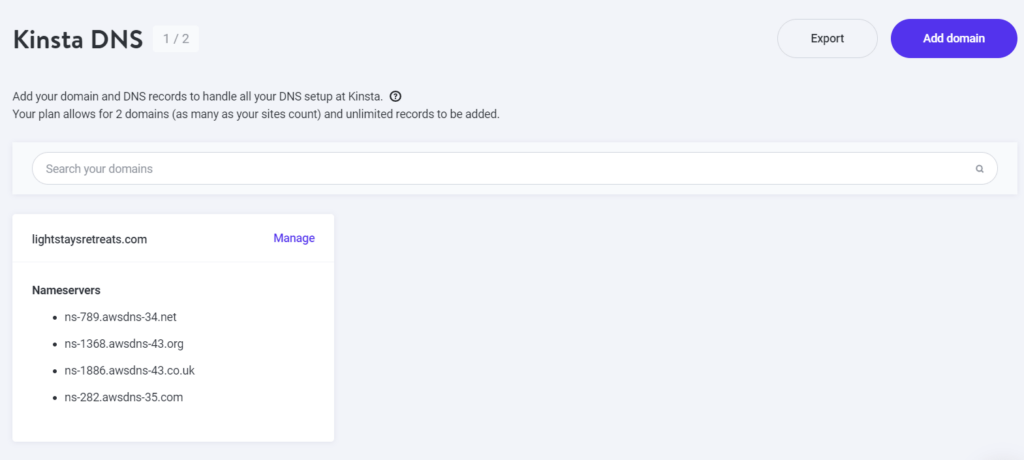 Kinsta Review Secret #5 Add users at will
Well, you don't get to add users in other web hosts. But Kinsta not only lets you add users to the dashboard but allows you to make different user-level access. And yeah, everything comes well regardless of the hosting plans you have.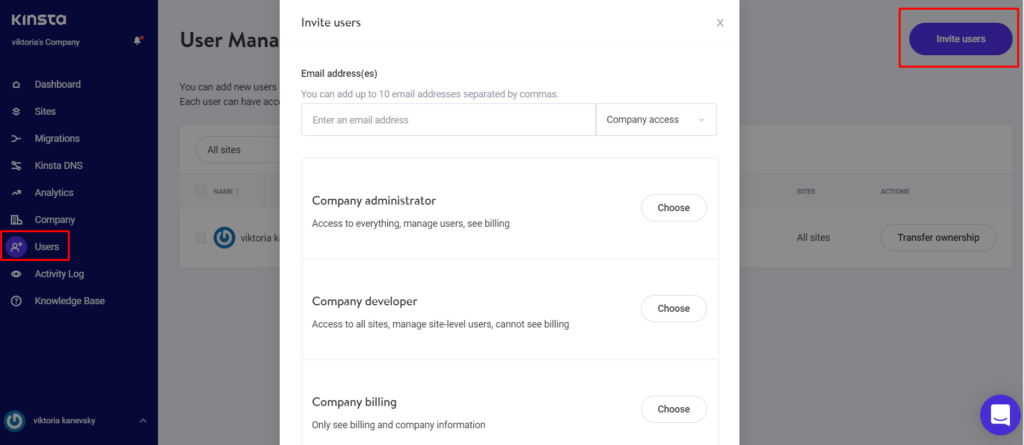 Kinsta Review Bonus Secret #6 Debugging was never this easier for WordPress
You know debugging in regular WordPress is a hassle in itself. You have to add ('WP_DEBUG', true); code in your WP config file and then go for debugging. Why should you fritter away your time doing a risky job when Kinsta WordPress hosting lets you debug your site with a push of a button? That's right! You can press "WordPress debugging" and debugging will start!
[button text="Get Your Kinsta Now! " url="https://kinsta.com/?kaid=CSKAIRKOVSEW" class=""]
3 Cons of Kinsta Managed WordPress hosting
I wouldn't really consider its cons as cons! If a web hosting company is focusing on performance, they have to sacrifice one odd thing. And I've made peace with these little demerits as they aren't too big to be made a mountain of mole. Still, this is where I feel Kinsta lags:
Kinsta Review Cons #1: Premium price tag discourages small businesses
Yes, Kinsta gives a 30-day money-back guarantee offer. But its expensive pricing puts a hole in the pocket for many small businesses.
I'll come to the pricing plan later in the section, but the monthly charges can vary between a starter plan @ $30 to $900 for the top-tier plan.
And you do have two free months for the yearly plan, but the yearly consolidated value is way too high for small-sized businesses.
Kinsta Review Cons #2: Sadly, there's no email service
It's a big-big miss. Every owner wants to integrate their websites with an email system.
But with Kinsta, you have to use different email hosting services such as G-suite. Which works fine with all my sites. (I personally love the fact that G-suite provides huge data storage)
Even Kinsta recommends G-suite, which costs you a paltry $6 a month compared to Office 365 at $20. When I asked their experts to introduce email services, they said, "we want to leave these things to the industry expert."
I wouldn't say they're wrong, but I expected it as a must-have service as a business owner.
Kinsta Review Cons #3: There's no comforting phone support
When I am running in the moment of crisis, I want a supporting human voice rather than a live chat. And in my knowledge, everyone wants a sense of comfort should there be any problem.
It's not that I don't agree with Kinsta. Yes, they need the proofs, screenshots, and recording of the tech support. But what good would it do if any crises bother me for days? But again, their chat support is much better than other phone supports!
Is it easy to get started with Kinsta?
It's as simple as making a new email account. Don't trust me? Here are the steps to get started with Kinsta WordPress Hosting:
Step 1: Begin your Kinsta journey by signing up/in.
Step 2: Now, either start a new site or get your old site migrated.
If you are starting a new site…
You just have to visit the "user panel" to start a new one. Here's the roadmap:
User panel > Sites > and tap on "Add Site."

Then you chip in some basic info like location, and you're almost ready!
If you're migrating…
Kinsta's migration is not as simple as creating a new site. But it's not rocket science either. You have to punch in a little more details for the current installation.
Now before you say Kinsta is trying to poke into your business, let me tell you. You're right. Kinsta is pokey in your business, but they want to learn the ins and outs of your site so that your migration process is safe.
Step 3: Once you fill in the details, Kinsta will take care of all the set-up process.
Step 4: You're good to go.
[button text="Register with Kinsta Here" url="https://demo.kinsta.com/register?kaid=CSKAIRKOVSEW" class=""]
Kinsta pricing details
I have been pinpointing at price time and again because the Kinsta starter plan is 30 times pricier than 1$ web host services.
It has as many as ten plans at the moment. You might feel confused while choosing a plan, but it's not that hard. Ask yourself three questions:
Number of WordPress blogs/sites you want to host on Kinsta
Total views you get on your blog every month
Total PHP workers you need
If you're new to WordPress, you can always start with the beginners' plan and then upgrade to the other plan should there be a sudden traffic spike. Here's the list of plan you can choose from:
Plan#1 Starter: 1 WordPress install@ $30
Plan#2 Pro: 2 WordPress install@ $60
Plan#3 Business 1: 5 WordPress install@ $100
Plan#4 Business 2: 10 WordPress install@ $200
Plan#5 Business 3: 20 WordPress install@ $300
Plan#6 Business 4: 40 WordPress install@ $400
Plan#7 Enterprise 1: 60 WordPress install@ $600
Plan#8 Enterprise 2: 80 WordPress install@ $900
Plan#9 Enterprise 3: 120 WordPress install@ $1200
Plan#10 Enterprise 4: 150 WordPress install@ $1500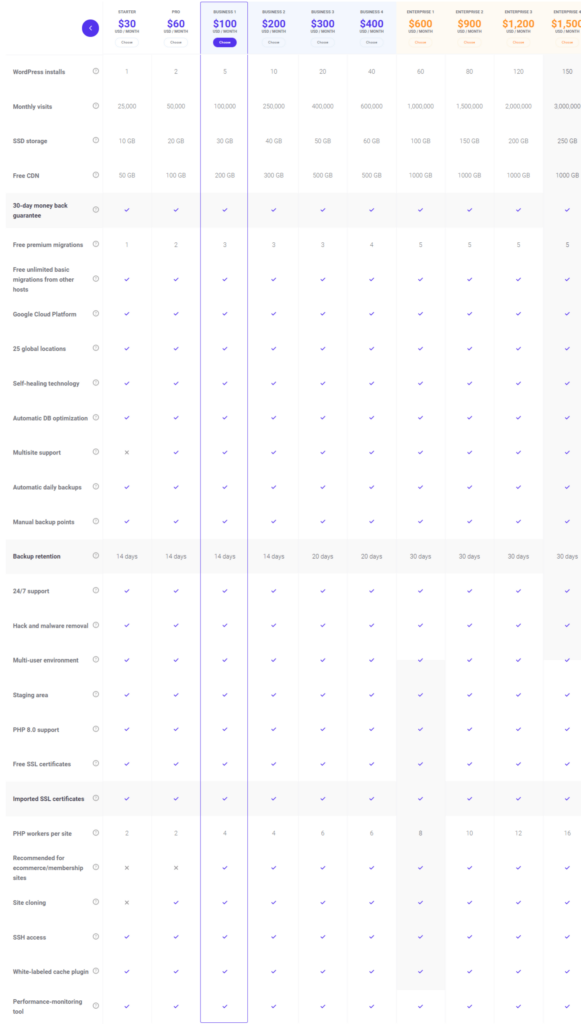 [button text="Check out Kinsta Plans Here! " url="https://kinsta.com/plans/?kaid=CSKAIRKOVSEW" class=""]
Which Kinsta plan works for you?
If you're confused about what plan works the best for you, let me break it down for you:
Go for a pro package if you've a new website. Why? You have an option to upgrade or downgrade from this point.
If you're planning to migrate to Kinsta, know your exact traffic numbers. A lot of traffic on your website comes from bot traffic. As Kinsta offers a plan based on page views, you have to exclude this traffic to pick a feasible plan. You can use Cloud Flare to filter this traffic before choosing a plan.
In case you have great traffic numbers, get in touch with the Kinsta team. They'll suggest the ideal plan for you.
You might wonder which plan do I use? I have several Pro & Business accounts. Why? so I can interlink websites from the same niches.
Does Kinsta charge overage fees?
Yes! Kinsta charges overage fees. Now, what is it? Let's say you selected a plan that allows 25,000 monthly visits. But somehow, 26,000 visitors knocked on your web doors. So Kinsta will charge you for the additional 1,000 visits @ $1.
The same concept applies to CDN bandwidth usage. Kinsta will charge at $0.10 per GB once you cross the CDN limit.
The best thing about Kinsta is: they keep your website online despite crossing the limits. They charge you immediately. You'll be barred from using their services only when there's extreme overage, and you haven't fixed Kinsta's monetary concern.
Is Kinsta for you?
Obviously, Kinsta is not for everyone, especially if you've just doled out in the market and have a meager traffic volume. But that doesn't mean it's not for you. You can still go for it if:
Your website is observing a rapid traffic spike month after month.
You already run a website with huge traffic, and you hate web failures and outages.
You run an e-commerce business where web performance is the key to minting green bills.
[button text="Try Kinsta Now! " url="https://kinsta.com/?kaid=CSKAIRKOVSEW" class=""]
The final call: is Kinsta WordPress hype worth the noise?
Migrating several of my websites on Kinsta has served worlds of good. So the hype is working because Kinsta is working!
And I really don't understand what's up with Kinsta's marketing team.
They've genuinely under-promised till now. Look at their sales efforts. They're brilliant, but there's a sense of under-promising feel despite delivering the best results out of the box.
But again, that's what great hosts do. They under-promise but over-deliver!
You'd like to read more on other exciting digital marketing tools.
Frequently asked questions on Kinsta
Here are few regularly asked questions on Kinsta WordPress hosting:
Is Kinsta any good?
Kinsta takes your website journey as an owner to the next level. Security, staging, performance, speed, low latency, back-ups, guaranteed uptime, tech support, etc. Kinsta nails at every front that makes your website a dollar-minting machine.
Is Kinsta fast?
Kinsta is almost 1.02X faster than GoDaddy, 1.6X faster than WP engine C2, 1.89X faster than CloudWays, 2.17X faster than WP engine and A2 hosting, 2.3X faster than Dream Host and LiquidWeb, 3X faster Bluehost, GreenGeeks, & Siteground.
On the contrary, it is 2.3X slower than WP XE hosting and Pantheon.
What is Kinsta?
Kinsta is a managed WordPress hosting aimed to simplify your website journey as an owner. It quickly translates into an incredible journey for your customers too. Kinsta not only hosts your website but also secures your website from malicious attacks.
Is the WP engine good?
As with Kinsta, WP Engine flaunts its excellent uptime. There are many similarities between the two; then, there are differences between them. However, Kinsta has an upper edge over the WP engine when you compare the specs.
Learn more about digital marketing, tools and my services at https://vkecom.com
Need best of the best SEO and keywords research tool? Read our SEMrush review
Sources
https://www.techradar.com/web-hosting/how-to-choose-a-web-hosting-service
https://cloud.google.com/
https://aws.amazon.com/ec2/pricing/