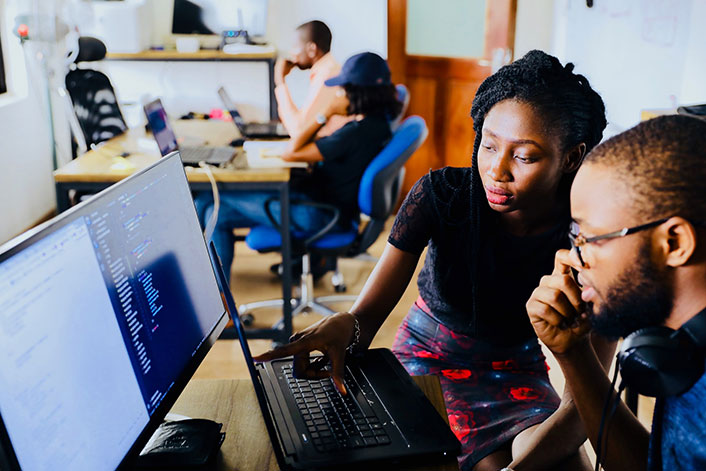 vkecom.com & viktoria kanevsky
A different finance & investment company dedicated to your needs
Your finances are our only concern. We're committed to providing you with the best customer service possible while taking care of all your needs.
Read more
Etiam malesuada sapien sit amet nisl pulvinar.
Etiam malesuada sapien sit amet nisl pulvinar.
Etiam malesuada sapien sit amet nisl pulvinar.
Etiam malesuada sapien sit amet nisl pulvinar.
Etiam malesuada sapien sit amet nisl pulvinar.
Why choose us
constant innovation
Our mission
Morbi mi neque, pulvinar non ante a, congue scelerisque nisi. Pellentesque est enim, efficitur vehicula justo non, accumsan tempus tellus.
Our Vision
Cras vehicula, nunc sit amet blandit vestibulum, ipsum erat tristique ipsum, vitae feugiat augue enim ac tellus.
Our methods
Morbi mi neque, pulvinar non ante a, congue scelerisque nisi. Vivamus porttitor orci quis lorem tincidunt ornare.
Our team
Experts in finance and banking
VKEcom.com is the complete informational resource that teaches how to build, run, promote and profit from online boutique, local business, e-commerce, or personal blog.
Selling online is like a puzzle – if you miss even one small piece, the big picture will not be complete, so this site is about how to put all pieces together and create a beautiful online business picture!
This project started when I was working at the largest fashion marketplace in Los Angeles, which connected more than 600 Fashion/Accessories/Shoes/Beauty manufacturers with hundreds of thousands retails buyers around the globe. As a Head of Digital, I noticed that there was huge demand for "how to run store/boutique profitably" information. Each blog article on this topic received a tremendous viewership.
I suggested the owner create a "Buyers' University" to make store owners' lives easier and their business more profitable (which would lead them to buy more from our marketplace as well). Unfortunately, the answer was NO because it was not part of my job description.
As an online boutique owner myself, I would love to help fellow store owners to improve their businesses. I know from my experience what it means to work hard, but loose money at the end of the day because either knowledge, or budgets, or connections or some other piece of the online game puzzle is missing.
Also, helping as many boutiques to make money will also contribute to the economy and create more jobs.
Fashion & Lifestyle E-Commerce knowledge is particular & precise. You can't get a formal education on this subject – well, technically you can, and I tried to take several classes, but I knew way more than teachers because I had my education combined with a hands-on experience and teachers did not.
Conferences are a great place to get this knowledge, but they are expensive and time-consuming to attend. Also, while getting tons of valuable info, you would still have to have the experience to decide what you should implement and what is not that relevant.
Who is this site for?
Existing retail boutiques & store owners/managers who either already have an online presence or planning on it.
Local businesses
Manufacturers/wholesalers who want to sell directly to consumers online. I was working with more than 550 manufacturers in the marketplace, and all of them wanted to sell B2C but weren't sure how to create a correct storefront and promote their products.
Individual sellers who want to build a lucrative online income. There are hundreds of thousands of people who already established their presence on Poshmark, Mercary, eBay, Amazon. They already sell, but can not build their email list and market to their existing customers because of the third-party platforms policies.
What size of business this information good for?
• Small companies with limited E-Commerce & Online Marketing knowledge, budgets, and resources.
• Medium size retailers with some budgets and small in-house E-Commerce teams.
• Retail chains with larger budgets (While concentrating on smaller companies, I'll share some knowledge that took me ahead of the competition when I was working at Top 500 Retailers).
• Individuals who want to learn shortcuts without wasting their own money on trial and error.
Key benefits of learning from VKEcom and getting in on my email list:
1. You will receive practical, focused information on what to do when to do it, and how to do it.
2. All information is relevant to specifically Fashion & Lifestyle online niches & products and based on my hands-on successful 15+ years of experience working with multiple small companies, large retailers as well as flying solo running my store and selling on Poshmark (where I currently have 222,000 followers) & eBay.
3. You will receive boiled down knowledge on how to
1) Create your strategy & tactics on inventory planning, suppliers' choice, E-Commerce, Online Marketing and executing on them correctly & efficiently.
2) Build or adjust Fashion & Lifestyle Websites based on the best industry practices as well on insider knowledge of what is important and what is not
3) Brand your store; you will find out what online branding means and how to cater your brand to your specific customers.
4) Understand who your ideal clients are and how to deliver to them & make them want to come back.
5) Find suppliers and inventory that will sell and re-sell
6) Grow your customers' list and online community
7) Make or increase your company revenues via different online marketing channels. You will learn what those channels are and which once are better for you.
8) Learn shortcuts to Acquisition Marketing (Influencers' & Ambassador Programs, SEO (Search Engine Optimization), PPC (paid advertising), Comparison Engine Feeds (for example, Google Shopping), Affiliate Marketing), Retention Marketing (Email Marketing, Retargeting), Social Media & Mobile.
4. You will be able to save your company's time and money by not only PREVENTING your business FROM "TRIAL & ERROR" MISTAKES AND LOSSES," but also by
1) Learning how to analyze your current situation and see where your "low-hanging" fruits are
2) Receiving the complete research of suppliers, tools, and third party agencies
3) Understanding how to negotiate the best deals with third party vendors – I will be explaining what to look for in the third party company, how to interview them, what to expect and till which point to negotiate
4) Getting advice of where to outsource parts of your business without losing quality
5) Finding out how to utilize necessary skills from existing in house team and what kind of people you need to hire, how to recognize a good candidate, what you should be aware of, should you get someone with experience versus someone loyal, smart, trainable, but inexperienced.
6) Figuring out which projects are better to do in house and what parts of business is better to outsource
7) Learning about metrics, KPIs, statistics and best ways to measure your growth and success
8) Getting the complete grasp on how to create winner promotions, for your website, email marketing, Google / Facebook ads and affiliate program that will convert on high ROI
9) Being able to download check lists ("to-do" lists) for your E-Commerce operations and Online marketing.
10) Plus, understanding how to budget and what is the minimum, which marketing channel is more efficient in your situation
11) Mastering E-Commerce & Lifestyle photography that sells, graphics that convert, content that get shares.
Hey Guys, it's Viktoria Kanevsky.
Unlike most so-called Digital Marketing & E-Commerce "Experts," I practice what I preach. I live and breath Digital Marketing & SEO
I'm the only one person in the fashion industry who has a combined 15 + years of experience of running digital departments for largest wholesale online marketplaces like Fashion Domino and LAShowroom (I run two out four existing, and other two I know inside out as competitors) as well as for for multimillion multichannel retailers like Ed Hardy, and smaller brands.
My specialty is to build, run, and profit from online business with smaller resources.
My last client took off in 6 months from $0 to $480+K per month on shoestring marketing budget.
ABOUT ME
When I meet a new client, the first question she/he asks is what exactly I can do in my business. Usually, I tell the story about my friend who owns a Russian restaurant in Los Angeles. He says that in his business he can do every part except singing on stage (it's a big part of Russian restaurants' culture), but he is dangerous enough to spot a bad restaurant singer/entertainer. The same goes for me – I'm hands-on expert in EACH AND EVERY aspect of Fashion/Lifestyle Retail eCommerce & Online Marketing (I also know B2B eCommerce as well inside out!) except back-end coding, but I'm dangerous enough to find all mistakes.
Why should you trust me? Because
• I've been running E-Commerce/Online Marketing hands on for multiple Fashion/Lifestyle Los Angeles based retailers since 2003 making their Internet Departments sustainable and profitable. I worked for brands like Ed Hardy, Hale Bob, Electric Yoga, Disney, Playboy, Roca Wear, Super Dry, 7 Jeans, Broaderband, Living Doll, Poetic Justice Jeans, Bidz.com, Hoyle, and more. Many of those brands manufactured private label for major big names in the USA and internationally. • Am highly experienced in eCommerce, Online Marketing, Traditional Offline Marketing/PR, UX Architecture, Product Development, Product Sourcing, Photoshoots & Fashion Shows Production. • Have two Masters' Degrees – MBA & Master of Arts & Architecture. They compliment each other and balance strategic business skills with creative vision. • Took stores from $0 to $1,000,000 in one year with super small budgets and from $0 to $2,500,000 with "some" budgets & resources. • Had 12 full-time fashion/lifestyle E-Commerce & Online Marketing jobs since I moved to the USA 20 years ago. After third one having multiple positions on my resume felt like a failure, but after sevenths, it turned out to be a major accomplishment! Plus, I have amazing relationships with all of the companies, owners, and coworkers up to now. • Consulted nearly 140 fashion/lifestyle clients nationally and globally on different aspects of their Fashion/Lifestyle businesses. • Managed marketing budgets up to $2,500,000 per month while working for one of the top 500 retailers. • Spoke at major E-Commerce conferences (Internet Retailer & eTail West) • Spent more than of $100k of my own hard working money to figure out what will work for my own business. My store failed twice before it became profitable. • Invested around $7,500 in online courses, programs, and tools in last three years to keep my knowledge up to date ( I firmly believe that if you are in E-Commerce/Online business which changes daily, you have to educate yourself continuously). • Hired more than 170 employees/contractors for my teams since 2003. • Managed E-Commerce teams from 3 to 35 people.
Fun Personal Facts about me
• Since I moved to Hollywood and realized that I would not become an actress, I fell in love with what I do – E-Commerce & Online Marketing! And I've remained faithful ever since. It became my passion and my lifestyle! • Also, I'm an expert in coffee, wines, style and anti-aging skin care. • I love fun workouts such as CardioBarre, Reformer Pilates, Yoga, Cycling, and Caribbean Dance. • My favorite places are somewhere near the ocean and in the mountains, where I can enjoy nature and recharge. • I'm a single mom to one of a kind son (Youtuber & Fitness Model), rescued main coon mix cat and a turtle.
My Personal Professional Journey
This story is NOT my resume revealed. It is the story of my E-Commerce & Online Marketing journey with main key points, lessons learned, failures occurred and successes achieved. I won't talk about each company & client I worked for, but instead about main milestones in my career that took me where I'm now and why they were important. I moved to the USA 20 years ago from Ukraine without speaking one word of English. My first job was in beauty retail while learning English and getting my MBA. This job taught me how to deal with different customers based on the gender, nationality, age, and financial capabilities; how to give them what they wanted, make them to come back and buy more. I gave customers products, attention, and an enjoyable shopping experience while they gave me valuable knowledge. Also, I have to mention my supervisor who hired me when I barely spoke English. I asked her why she chose me over people with experience and fantastic English & sales skills. Her answer was simple, "You have an amazing personality, and I can train you the way I want to. You will get this job when you need it, and you will always be thankful for your first opportunity".
LESSONS LEARNED:
"Shopping persona" is critical for any business.
Delivering what customer wants and providing a pleasant shopping experience are two main components of Retention marketing.
Skills are trainable; personalities are not. We spend at work eighty percent of our lives, and we cannot afford to spend them around wrong people.
After the graduation, I accepted my first corporate job offer, and that's how my climbing the corporate ladder began. This job was in sales with the cheapest product $25K. In several months the company was bought out, half of the employees including me were let go on the spot.
LESSONS LEARNED:
Sell only products you would personally use. If you don't believe in your product, you will have a hard time to convince customers.
The personal touch in any sale is the key.
Right after that I started my first business and created knitting clothing line and the collection of unique paintings, combining acrylic with knitting and applique. My products were truly unique (the reason I'm telling this because I eventually sold them to people who loved them). This venture failed because at that time I had no idea that being in fashion & decor, particularly manufacturing business equals having knowledge, budgets and especially connections. I was missing all of them. And if money was possible to find and connections to make, the knowledge was the main piece of the puzzle.
LESSON LEARNED:
Don't go into full-time business without having at least one year of living expenses covered.
You have to know what you are doing – theory will not matter – experience will.
However, my intention to succeed with whatever it will take was strong. Right after my first business failure, I met my future mentor. He explained to me why I'm not ready for my own business at the moment, and said sacral words, "ALL MONEY ARE ON the INTERNET NOWADAYS, YOU NEED TO LEARN HOW TO GET THEM" and gave me the job. It was a not only the job in his multi-million jewelry company but also the opportunity to build E-Commerce & Internet Marketing department from scratch, time to learn and budgets to spend. When I started, he made me work in each department for two weeks to learn business and operations. He was harsh and unforgiving of every mistake because he wanted me to experience the real business world. In a few years, after making significant money (for the company) with both B2B and B2C company websites, the owner (my mentor) suggested that I should move on. He told me that while he understands the concept of online business, he will always have manufacturer mentality –you get orders, you manufacture, you get paid. While in online business, the business model in a way reminds gambling – you put money in, and then you see results or miss out.
LESSONS LEARNED:
Even if you are in charge of a department, you need to understand each part of company operations – design, packaging, manufacturing, accounting, customer service, sales & distribution.
Manufacturing companies will always have their manufacturing mentality, and it's hard for them to accept new, progressive, mysterious online marketing concepts.
My next major professional step was Media buyer in one of Top 500 Retailers (accessories, jewelry, and gifts). This job gave me more than all education & experience I previously received. The company had an internal database of 800+ online marketing agencies (national & global). My job was to work with existing agencies, keeping each campaign on pretty high ROI (for each dollar spent four to ten dollar received) and finding new marketing providers, investing top dollars, testing campaigns, keeping agencies with higher ROI and dismissing underperformers. Again, this job was my priceless, real, hands-on Online Marketing MBA.
LESSONS LEARNED:
Nothing matters in online sales & marketing, but ROI (Return On Investment)
Find, connect, and maintain relationships with agencies.
Negotiate contracts (I negotiated more than two hundred) with agencies – to interview them and look for things that matter!
At that time I was young and ambitious. I wanted to grow professionally, lead the team, and have a significant title. However, at this company, all spots were taken, so I went to a fantastic wholesale fashion company to build E-Commerce department and sell directly to a consumer. To make the long story short, having a small team and tiny budgets, we made our first online million in under a one-year time frame. It felt amazing! Unfortunately, It was 2008, and the economic crisis started. Next thing we all know is that company reminded "American Idol" – every week someone would be eliminated (sadly laid off). When from 60+ in-house team, only six left, the owner called me to the office, hugged, kissed and said that it was my time to go, but he referred me to….Ed Hardy.
LESSONS LEARNED:
Traditional advertising (magazines) helps online acquisition and brand building, but nothing beats online marketing.
Traditional PR does nothing except looking good on the website and builds some trust, but it does not translate into sales and profit.
Different channels work for each particular brand. To know what will bring good ROI you need to test each channel (means having testing money).
The online world is a mystery for company owners – you have to learn how to educate them to speak the same "E-Commerce language."
Next big step in my career was legendary Ed Hardy. It is the only name I will mention here – the unique & unusual place to work for. I could probably write the whole novel about this company, products, culture, people, but I'll leave it for another time. Ed Hardy was the place where I implemented successfully every piece of knowledge that I learned before. This company's online situation felt like a waterfall, and our team reminded me of people with buckets trying to catch some splash. My major success was creating a pipe and collecting all the sale smoothly. I doubled a conversion rate, increased average order, and implemented as many acquisition & retention channels as I could.
LESSONS LEARNED:
User experience is the key to smooth shopping (nothing new, but essential)
The beauty is subjective. A Beautiful image is not the one you like, but the one which converts well (the one you customer likes). The beautiful product is the one that sells!
If you want to move fast – build your team yourself and train them the way you need.
Learn how to get rid of the ballast – toxic, inexperienced, lazy people who pull you down. Even though if they are friends and family of the owner.
Eventually, I decided that I learned enough in Fashion & Lifestyle Industry. I received two offers from Software Company (consumer goods) and huge, very famous fast fashion company (again) with tons of retail stores across the globe. I chose software because at that time it seemed more stable with a calmer environment and nicer co-workers. At this place, I received a nick name "The Money Fairy." No matter which channel I touched, it became profitable. I took SEO, PPC and Affiliate marketing to the extra next level. Affiliate marketing became my baby with more than five thousands affiliates re-selling the product across the globe. I used to get on the phone and personally negotiated amazing mutually beneficial deals,so channel's revenue tripled in first six months. Unfortunately, one day, several sad looking men walked in, collected everyone in the conference room and advised everyone to start searching for a new job because all operations were moving to Minnesota. I did not want to move out of Los Angeles.
LESSONS LEARNED:
If you have budgets, invest in quality, proven agencies, especially PPC, SEO, and Affiliate management.
Affiliates & Influencers– build the most personal relationship and nurture them when possible. Go overboard, provide unique vanity discount codes and creatives.
Consumer products – does not matter what is is, software or clothes, you can use the same strategies & tactics if you know how to adjust them.
My next several jobs and clients were manufacturers who wanted to make millions online with limited knowledge, tiny budgets, and non-existing or non-experienced teams. That's how working around companies' issues, lack of budgets, and resources became my primary specialty. I figured out how to make it happen. Jeans for curvy figures (sizes 0-24) were sold via excessive Influencer Marketing and Social Media. Plus size line took off via amazing photography, cart recovery, and ambassador program. Junior line with one-of-a-kind gifts with every purchase had solid zero returns, etc. and many more.
LESSONS LEARNED
SEO – use long tail keywords and do whatever it will take to beat bigger guys in this game (even though your boss don't think it is important).
Take sale for resale – re-order what sells, in different color/fabric. Keep selling it again and again, you customers will be happy to buy it!
Find right influencers and negotiate contracts as a lawyer.
Keep learning who your customers are continuously – the whole team spent a week tracking down our customers via social media…And clients happen to be completely different from what we thought they were. We styled the product according to their personalities & lifestyles and sales increased 34%.
Add new arrivals on regular basis.
Upsell and cross-sell on everything you can And much, much, much more.
It was an exciting multi-year B2C ride with diverse clients, fabulous & unforgettable experiences, and great successes, when I received a lucrative offer from largest, original, fashion wholesale marketplace.Located in the heart of Los Angeles Fashion District, it was the place where hundreds of apparel accessories, shoes, jewelry, handbags, beauty, gifts manufacturers connected with to more than million retail buyers across the globe. I got familiar with product lines of more than 600 manufacturers & distributors and learned what to do to succeed selling in the marketplace and beat up the competition. I saw how thousands of boutiques choose and buy their inventory – thousands successes and failures. It was one of my the most unique experiences – to watch B2B fashion game from the inside first row.
LESSONS LEARNED:
You need to know which vendors provide you with quality merchandise and which are not
Create your private label much easier than everyone thinks.
BOUTIQUE OWNERS NEED MORE VALUABLE INFORMATION TO MAKE THEIR STORES MORE PROFITABLE AND SUCCESSFUL.
It is the story of steps that made me create VKEcom & Online Boutiques MBA program.