In this article, I'm going to explain to you how to drive more quality traffic to your site.
Practical Tactics You Can Use Right Away for Increasing Website Traffic.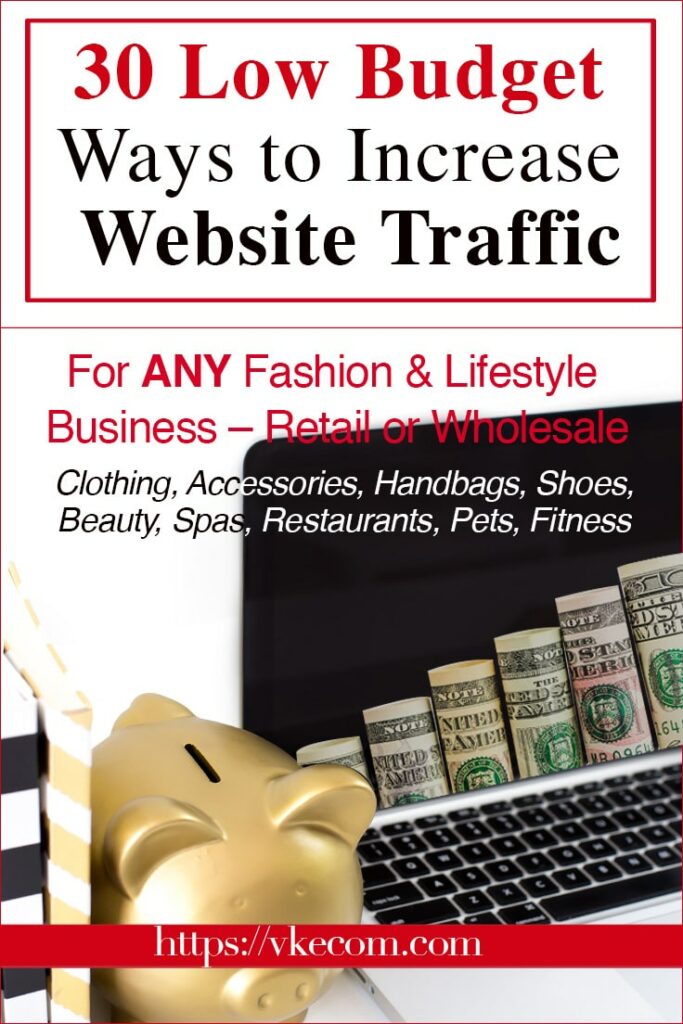 When I ask my existing and potential customers what they would like to learn the most about online business, all their questions are boiled down to just one "how to increase website traffic."
That's why I decided to create this guide specifically for Fashion & Lifestyle, Wholesale and Retail businesses who have an online presence. This would perfectly work for any local business as well.
I want to describe in details what did I do to my client to get the following results within just five months on a pretty tiny budget. The client is a wholesale company that operates in a way as retail, so I applied both B2B and B2C online marketing strategies.
I did not just drive traffic, but "super targeted one." We brought more than ninety thousand new users (retail buyers)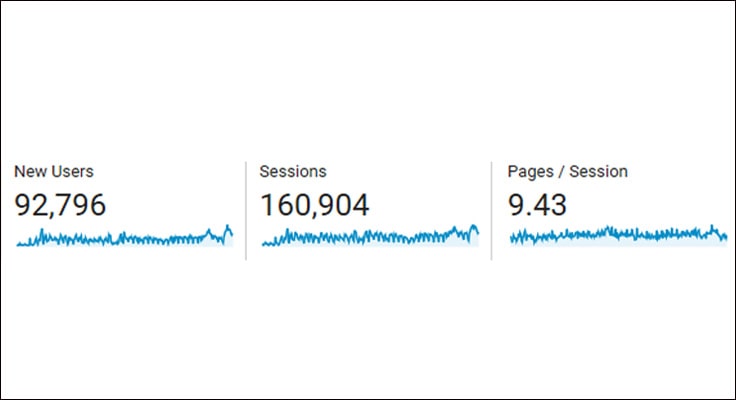 Which translated into six thousand registered buyers.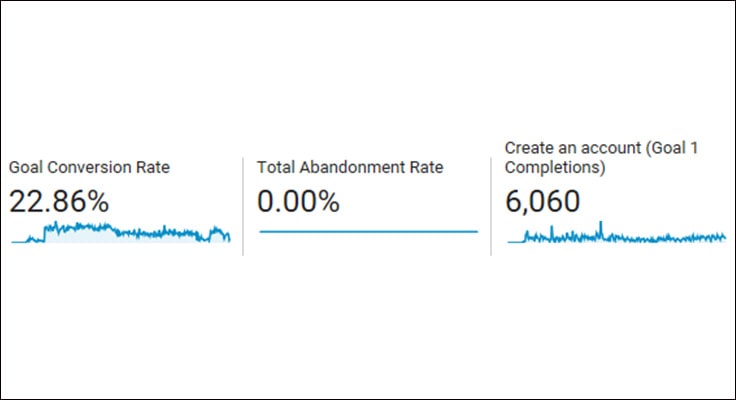 For another client we even had an issue – we created traffic way before his store was ready to handle that amount of business. However, we all know that it's a great problem to have. So let's dive into getting traffic.
1. Get lots of customers on Pinterest.
2. Create and optimize YouTube channel.
3. Use long tail Instagram hashtags to bring more traffic.
4. Spend 15 min per day to engage your potential customers on Instagram.
5. Create your own Facebook group.
6. Craft email marketing strategy – send promotions.
7. Use transactional emails for advertising.
9. Collaborate with YouTubers to make their subscribers your customers.
10. Collaborate with Instagrammers selling your products to their followers.
Tactics from 11-20 will be published next week.
11. Drive traffic to your website from Facebook Groups Organically.
12. Updating Your Facebook Profile with Cover Photo.
13. Creating Local Citations even if you don't have a physical location.
14. Continually updating your Google My Business Page.
15. Getting Yelp Reviews.
16. Getting Google Reviews.
17. Using on Site SEO.
18. Advertising with trade publications (for wholesale).
19. Optimizing For Mobile.
20. Publishing viral guides and other irresistible content.
21. Advertising with Google.
22. Retargeting your website visitors.
23. Using Google Shopping Feed.
24. Writing a guest post for a well-known publication and positioning your website as a source of information.
25. Taking over your competitors' traffic sources.
26. Merging with companies who sell complementing products and co-promote to all customers.
27. Writing original product, category, and subcategory descriptions.
28. Making About us page your Sales page listing all benefits.
29. Joining marketplaces to increase your visibility.
30. Adding a line of unique products to stay ahead of competitors.
31. Joining an affiliate network and make others to sell your products.
1. Get lots of customers on Pinterest.
Because Pinterest is a search engine more than a Social Network, you can make potential customers finding you. Fashion &Lifestyle business owners are often confused about how to use Pinterest for business.
There are top things you need to do
– Write your profile bio the way people could understand right away what your company does and who it does it for.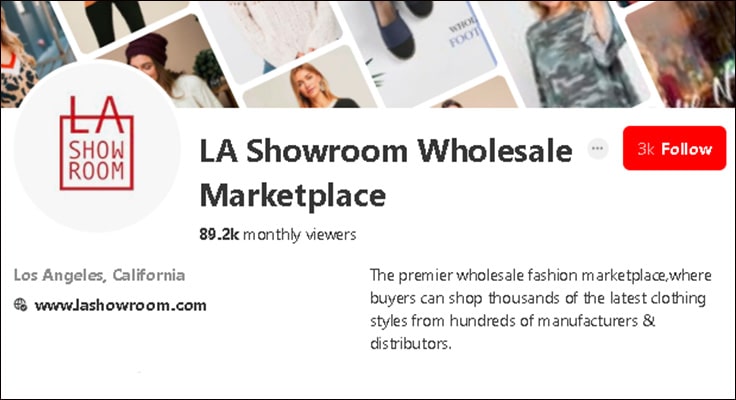 – Name ALL your pins (images) right – include keywords in file names. The right way to name file is not like 1234.jpg, but "little black dress.jpg."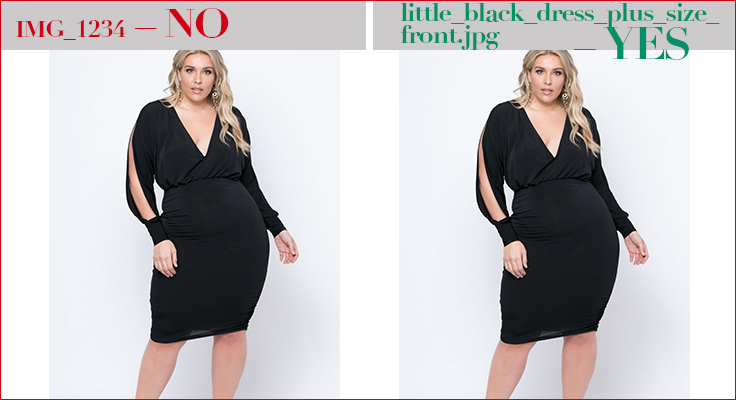 – Front load keywords in the board description.
– Include the corresponding keyword to each pin description.
– Link all pins back to your product pages, that's how a user will find your store. If you are a wholesaler (distributor) and seeing a catalog requires a login, then link back to the home page.
– Post at the best times – which are 2 pm, 9 pm, and 2 am of your local time.
– Create all essential boards – About Us, Behind the Scenes, Products (create a separate board for each product category, this will give you an opportunity to "plant" more keywords into the search engine), Testimonials (screenshot of reviews and testimonials), Quotes (people love them), and any other boards that would relate to your business.
2. Create and optimize YouTube channel
YouTube is the largest video search engine which means that if you optimize your channel, people will find you by typing keywords into it.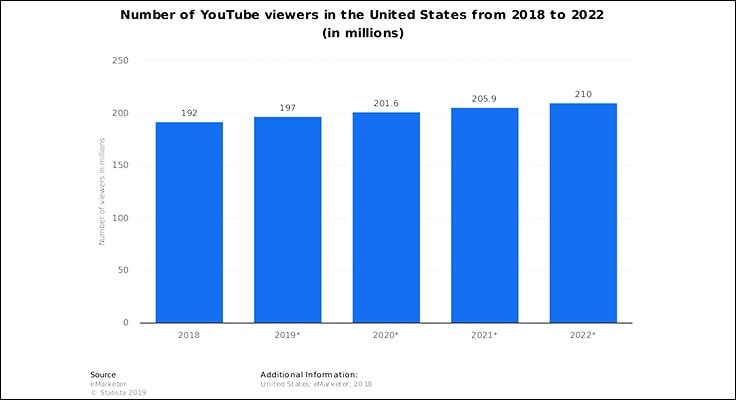 Most people believe that if they shoot, edit and publish their videos, they accomplish the goal.
There is a checklist for your YouTube channel
– Treat your cover image as a window display. Write your most important sales messages and use images that would represent your business most efficiently.
– Channel Description is the same as the "About Us" section. First 140 characters are the most important because they would represent your channel in YouTube search results.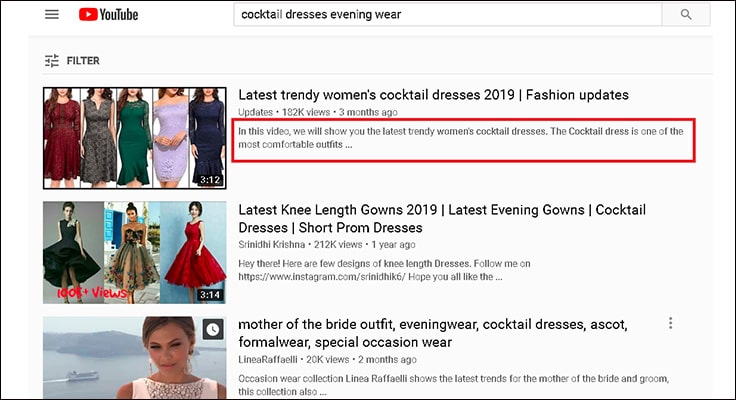 – The longer videos, the better because SEO gurus recommend the minimum lengths of 9 minutes. According to stats, the average video on the first page of YouTube is 14 minutes 50 seconds.
– Name a video file based on a keyword.
– Include keywords in videotext or narration.
– Include keyword to the video title (front load)
– Video description should be a minimum of a 150 words mini blog post.
– Include the link to your site in the video description.
– Tags – mains tag should be your main keyword, tags total characters 400. Other tags should be words from YouTube Search. (If your keyword is "little black dress" your first tag should be the same). Next two to three tags should be alternative versions of your keyword. To find those keywords place your main word into Youtube search. Use hashtags your main competitors use.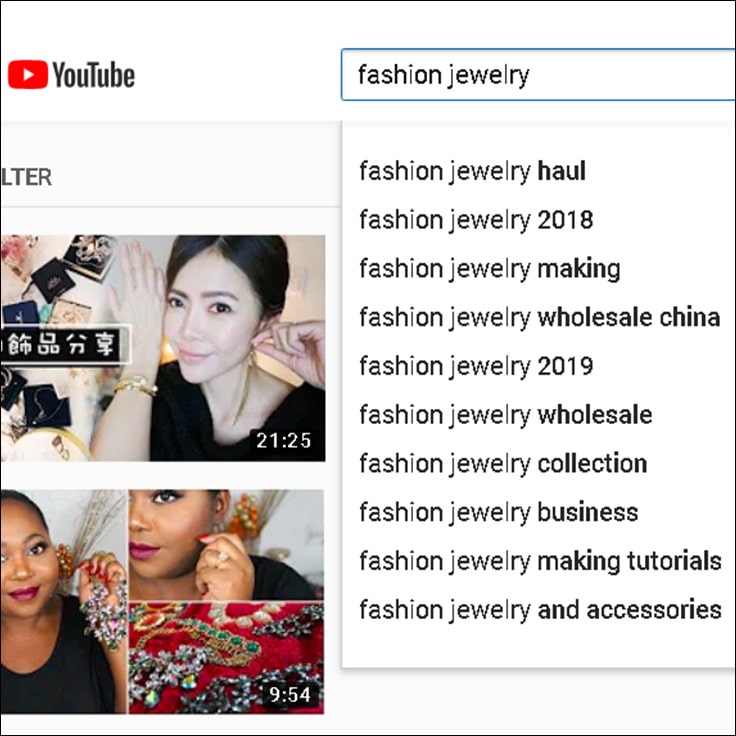 3. Use long tail Instagram hashtags to bring more traffic.
When you use Instagram for business, hashtags' use is the core of getting organic, targeted traffic. The longer tail hashtag is, the less competition and high focus results will bring.
Long tail hashtags are with three words or more. (Short tail hashtags less than three words)
Hashtags' suggestions
-Completely stop using general hashtags aka #instagood #happy etc. because they bring random traffic and fake followers
– Copy the best performing competitors' hashtags; there is a good chance that your competitor is not doing her hashtag research correctly.
– Use one short tail hashtag with five to ten long tail.
– Spend time on hashtag research.
– Keep hashtags organized (my team keeps hashtags in Excel).
– Don't place hashtags into a post description, use them in the first comment instead (most scheduling software allow that).
– It is safe to use up to 12 hashtags per post (while technically you can use up to 30)
– Make sure your hashtags represent your products, industry and professional location, and your targeted customers (for example, #littleblackdress #lafashiondistrict #wholesaleclothing, #boutiqueowners)
– If you are in fashion industry check out Fashion Hashtags
Examples:
Short tail #dress – 102 million posts. While it has a high volume, the competition is high, and the focus is low.
Long tail #coldshoulderdress – 16.9 million posts.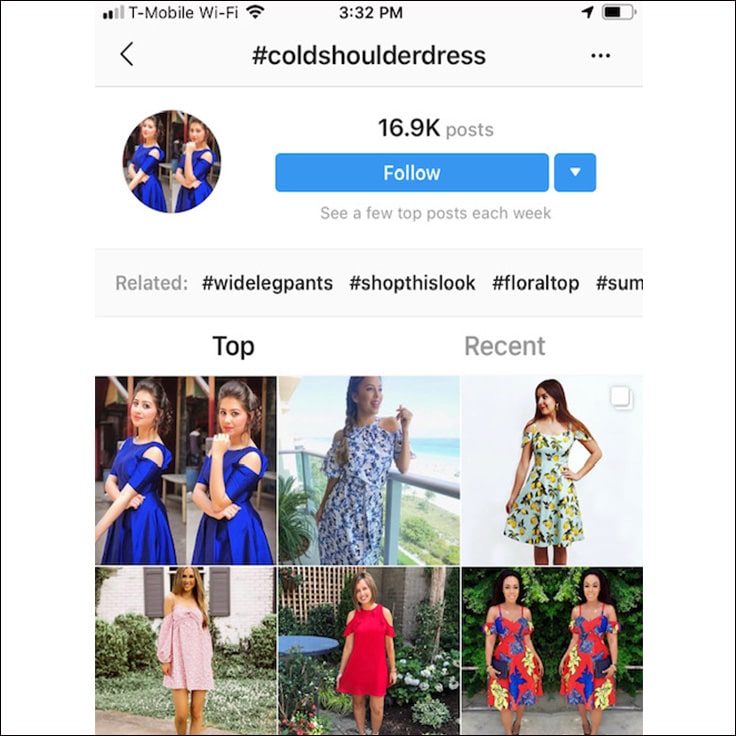 4. Spend 15 min per day to engage your potential customers on Instagram.
Instagram growth should be organic. You have to go after quality following and high engagement rates. Check out this Instagram engagement rate calculator
Unless your content goes viral or you run massive influencer marketing, you can't expect fast growth. It is perfectly ok that your account grows slow, especially if you are in wholesale or service business.
I'm a big fan of organic manual engagement. It gives slow, but steady and pure results. Times when the Instagram following was about numbers are a long time gone. Nowadays it is about engagement and quality.
There are tips for getting new followers and engaging existing.
– Go after your competitors' following – manually engage them – like up to ten posts and comment on a couple of posts for each potential quality follower. Your comment should be meaningful, not just "cool dress" or a couple of emojis.
– Like up to five posts of a person (again, not everyone, but who looks like your potential customer) who liked or commented on yours
– Respond to every comment. You never know who a person might be or who she knows.
– Send a message to everyone who followed you, but make sure you don't add a promotion. Sending promo during the first interaction, It's like asking for money from people who are walking by your brick and mortar store.
– Invest in your community building – research twenty relevant hashtags, find top ten posts for each, comment under every one of them (but make sure that your comment is meaningful).
– Instagram is time-consuming. You should hire a VA for this. If you don't have one, I can refer someone trusted to you (I have a team of VAs). Email me if you need one.
5. Create your own Facebook group and drive traffic organically.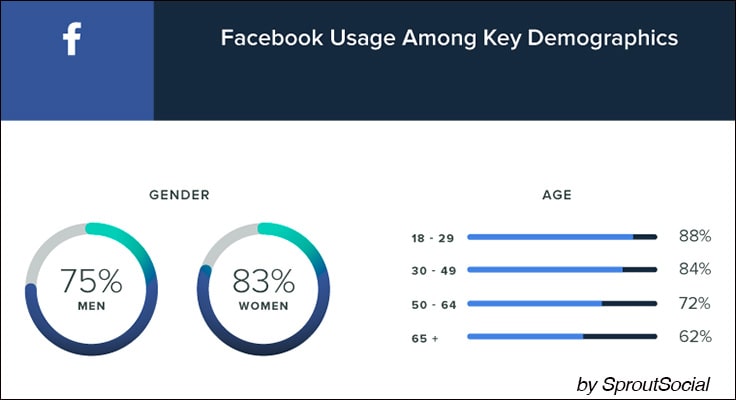 Facebook groups nowadays are as valuable assets as your email lists. Active Facebook group means an engaged community which equals sales.
Facebook pages are pretty much dead, and unless you have tons of following by now, you don't need one (unless you are running Facebook of Instagram Ads)
While Facebook Pages can be compared to your front yard which is open to everyone, Facebook Groups are like the back yard where your actual life is happening)
Tips on Building Facebook Groups.
– Bio (which appeals to an ideal client) is the first thing everyone sees. Explain what you sell who you sell it for. Plus, explain benefits
There is an example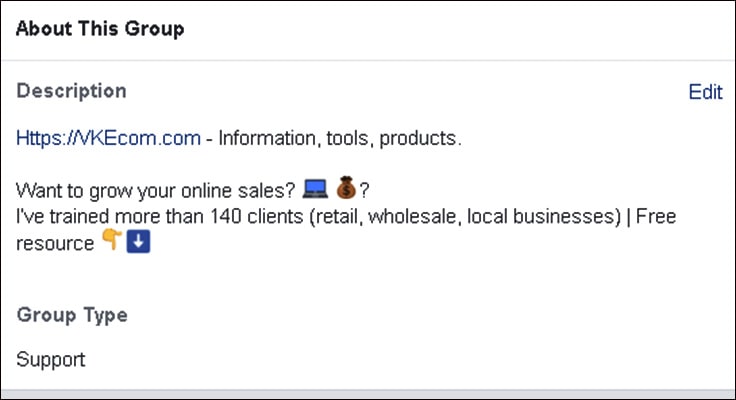 – Add the website link to your bio.
– Pin your group on your Facebook Page.
– Make sure you have several valuable posts because when people check your profile, they read a few posts.
– Treat your profile picture as a valuable real estate (think storefront display)
– Add a separate page to your website about your Facebook Group Community.
– Add links to your group to thank you pages.
– Make a post on your personal profile about joining your group explaining about what your group is about and asking to leave a comment. Explain which main benefit you'll help people to achieve.
– Spend time for research on who you want to attract and create your own database. For example, if my clients are wholesale, retail, and local businesses, I find a place where they are located such as online marketplaces (vendors, buyers), FB boutique groups, etc.
– Trick the feed with FB messenger – message everyone who you become friends. Do not sell anything. If they respond, your posts have more chances to show up in their feed.
6. Craft email marketing strategy – send promotions.
Promotional emails are your moneymaking bread and butter. More than 40% of your sales should come from the promotional emails' efforts.
– Don't be afraid of sending multiple emails because they will be covered in customers' mailbox with tons of emails from other companies. (2 to 4 emails for each significant promotion)
– Place your promotions at the beginning of email subject lines.
– Add more information about products or product lines – list as many customers' benefits as possible. Customers' benefits will help your emails to stand apart.
– Shoot for 25% open rates or higher.
– Use resend feature – resend emails to customers that did not open them for the first time.
– Best day to send is Wednesday around 7 am local time.
– Use both graphics and text versions in case someone's browser does not work.
7. Use transactional emails for advertising.
– You should treat your transactional emails with the same love and care as your promotional emails. Remember, transactional emails are your prime communication real estate where you can deliver information to your customer.
– Keep your transactional emails branded and visually consistent.
List of transactional emails
Welcome email.
– Explain how a customer can benefit from shopping at your store.
– Add an irresistible "Welcome Incentive."
– Provide contact information.
– Showcase great product.
Order Confirmation Email.
– Explain how a customer can benefit from shopping at your store.
– Provide with order details and additional product benefits.
– Use email real estate as a place for upselling showing "Trending Items."
– Add more incentives for coming back and shop.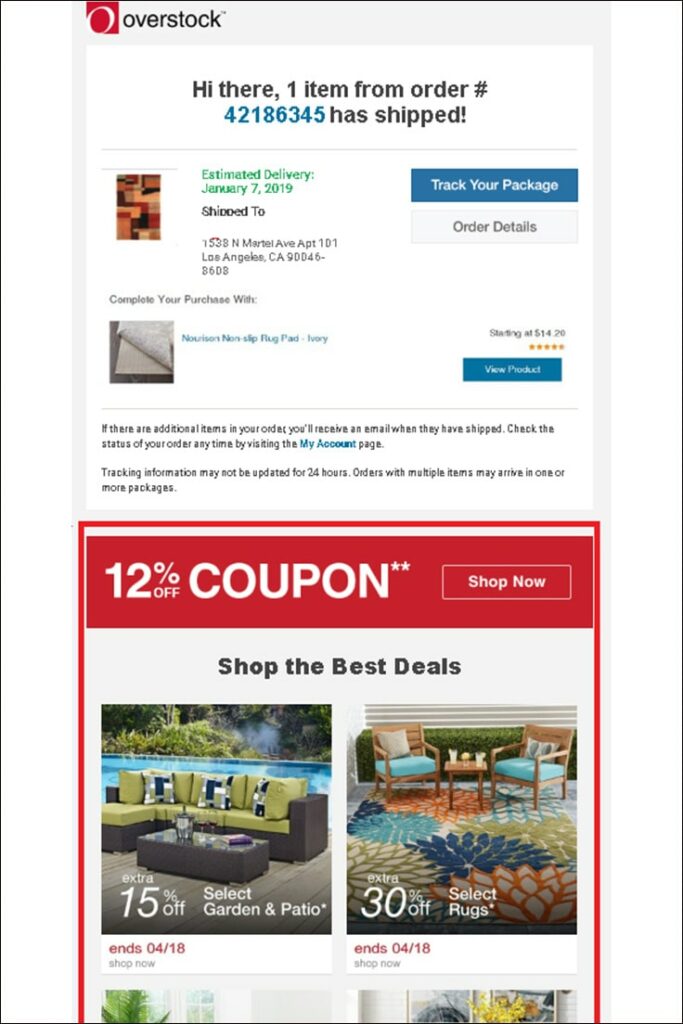 Shipping Confirmation Email.
The same as an order confirmation.
Customer Feedback Email.
– Ask customers questions (but not too many, from one to three).
– Provide even more irresistible offers.
– Show more products.
– Talk about shopping benefits.
– Keep it visually interesting.
Account Confirmation Email.
– Talk about the benefits of creating an account with your store (either retail or wholesale).
– Everything else is the same as an order confirmation.
8. Send abandon cart emails.
Abandon cart email is also a transactional email, but it is so important that I would love to talk about it separately.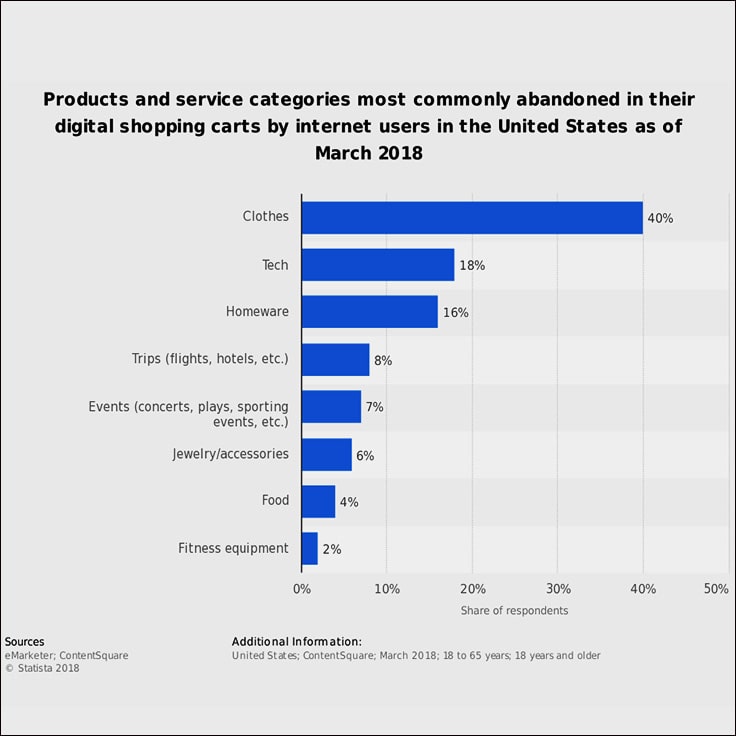 – Not only show products on your shopping cart but also describe their benefits.
– Give an incentive.
– Add fast incentive expiration; for example, this offer is valid for 12 hours only.
– Add a text version of the email (before images load, customers will see the text).
– Timeframe: first email after 3 hours, second email 24-48 hours, third email 2-3 days.
– Best calls to action: "Buy Now," "Don't Miss Out."
– The Email should link to a purchase page.
9. Collaborate with YouTubers to make their subscribers your customers.
According to the Digital Marketing Institute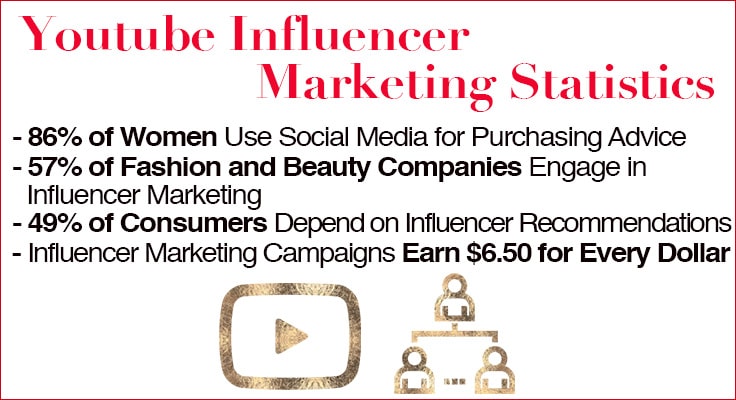 Times, when people followed celebrities and followed their recommendations, are gone. Nowadays, YouTube influencers are considered celebrities because they seem to be more real and accessible to their following.
YouTube influencer marketing is for companies who know exactly who their customers are and find influencers with a similar subscriber base.
Before jumping into the search, you need to know what to look for.
Who to work with if your budget is limited?
Find channels with smaller following, but high engagement level (lots of views and comments). Smaller guys will work with you on exchange for products or minimal flat fees and put more efforts into their work. Ideally, find influencers with ten to thirty-five thousand followers.
They don't have "star attitude" yet, easy to reach and possible to negotiate.
What you need to know
– How active each YouTuber is. If she hasn't posted for several weeks, it means that her following is not that active at the moment.
– Remember, that whenever you work with an Influencer directly, you take a risk that she will do something wrong or underperform (also, she can over deliver, you never know).
– Even if you sign contracts with them, it is just a formality. You understand that in case of something it will go wrong it will be from hard to impossible make influencer to execute according to the contract. The chances that you will take influencer to court is from slim to none because it's time-consuming and expensive. Of course, you might do it, but the reality is that most likely you will not.
– Do sign the contract for each campaign anyways. It will make you look professional in the eyes of talent.
– While explaining what your company want and need, do not tell Influencer how to do it because they know your audience better and know how to deliver the message. Do NOT micromanage them. The main reasons why they do what they do is because they don't want to have bosses. The moment you behave as their boss, you'll be rejected and hated.
– Pick Influencer with the smaller following but higher engagement rate over others with a vast audience. Conversion rates tend to be better. Also, smaller Influencers try to over deliver and charge less, work on commissions or in exchange for products.
– Make them put your promotional links above the fold in a video description.
– Make sure that if YOU sponsor a video than there are no links to other companies or YouTuber's accounts. If you pay for promotion, then video description's real estate is only yours. Every additional link will drive traffic away from your business.
– Don't be scared to overcompensate Influencers and send additional products – everyone loves the extra attention.
– Remember, Influencer are "superstars" in their own eyes and eyes of their audience. If you want them to perform better, treat them with respect. Play their game to get better results. Tell them how impressed you are, and that you admire their work. Make sure that you watched several videos and know their specifics.
– Ask an influencer to share your sponsored video on her other channels.
– Do not release payment before you see the video preview in private listing and approve it.
– Tell them to include your keywords in the video description.
– Make sure that video description is at least 150 words related to your product. Video description should look like a mini blog post. You can negotiate to provide your video description yourself.
– Take control over tags. Make sure that there are tags relevant to your video
– Put in a contract that video file must include your frontloaded main keyword.
How to find YouTubers
Personally, I used three methods.
– The simplest one is to use the YouTube search. You type your keyword into search and go through results. It's time-consuming, but cheapest way. You will avoid the extra fees. There are small risks that an influencer would do something wrong, but you should not worry too much. Influencers fully aware of great competitions, so in most of the cases, they would try to do their best.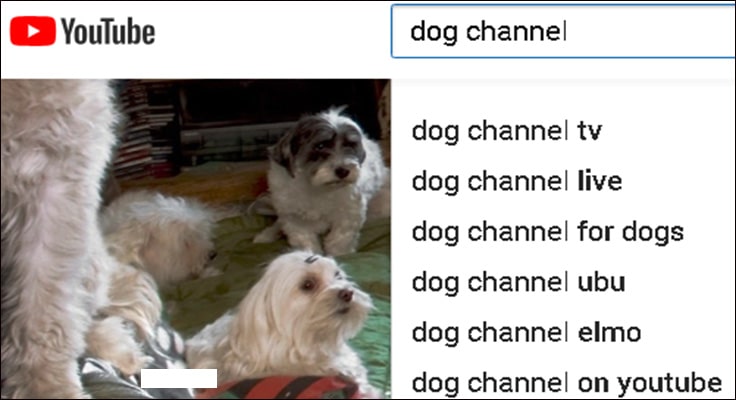 – Famebit, a subsidiary of Google. You create an account, go to Creators and sort by multiple criteria. After you find influencers, you can do two things. First of all, you can work through the platform to keep all transactions and communications secure.
Or after you did your research, you can go to Influencers' channels and work with them directly. Famebit charges 10% fees. I prefer using Famebit as a research tool more than a platform.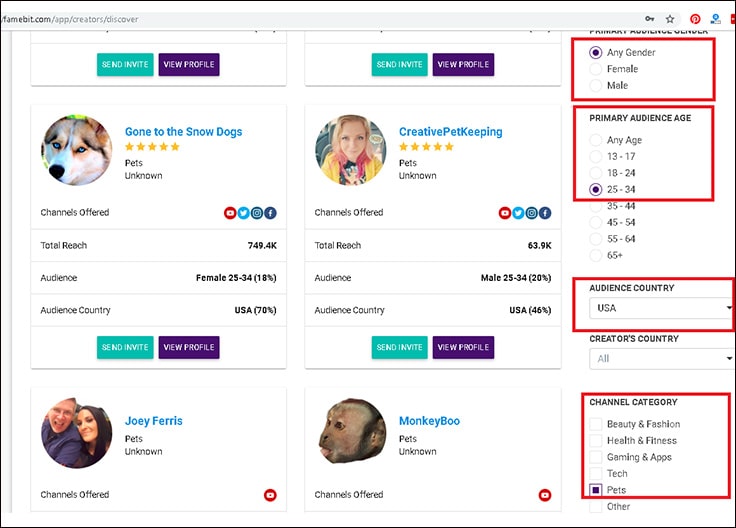 – The third method is using the Influencers' management agency. They usually accept people with around 100k followers or more. While pricing is typically high, results are not guaranteed. Working with an agency is a good idea if your company is a large brand with an excessive budget.
10. Collaborate with Instagrammers selling your products to their followers.
According to Influencer Marketing Hub, Instagram is the most essential platform, especially for Fashion and Lifestyle e-commerce.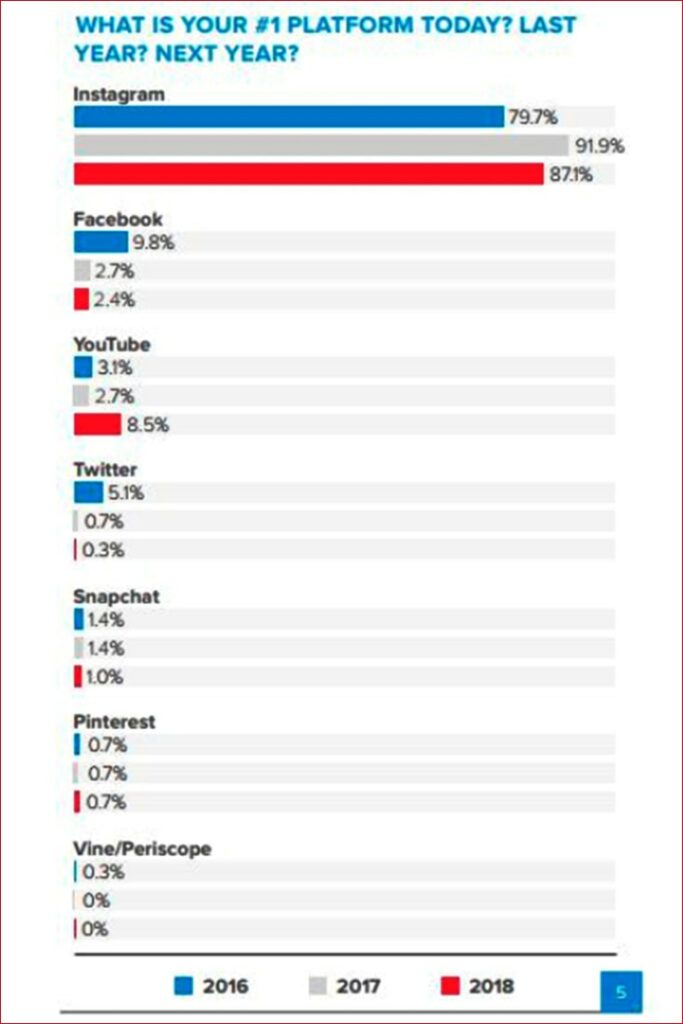 What you need to know.
– The lifespan of Instagram promotion is up to three days, so the most following you will get during this period.
– On the contrary with Youtube, when you look for Instagram influencers, you should try finding accounts wit more substantial following (unless an account has an incredible engagement rate). The sweet spot is Instagrammers who have between eighty and a hundred eighty thousand followers.
– Make sure that influencer replaces her bio link for the link you provide.
– You will get the most following if an influencer takes a screenshot of your page and feature your last nine images of her page and in a caption tell people to follow you. A second most effective way to get followers if an influencer creates a video, posts it on her story and tells her followers to follow you.
– If you are looking more for sales rather than getting followers than she should take your original post, redesign it or create a branded content about your account and talk about you in captions.
– Collages with great captions perform the best.
– Depending on the influencers' engagement rate, you can expect to pay between $30 and $300. Prices vary. Active accounts with an organic, real, engaged following who have more than a million follower, can command several thousand dollars per post.
– Free tool for checking engagement rate is Hype Auditor
– If you do negotiate to change a link in Instagrammers's bio to your link, expect to pay more.
– Try to negotiate posts in exchange for your products before offering money.
– Make sure that your account has exciting and valuable content, so when new followers arrive on your account, they will be interested in what they see. Check out Instagram business tips
– Negotiate a post time. Make sure that you schedule a new post that correlates with Influencer's post. So when new followers arrive on your account, both posts look co-branded.
– Run tests first to understand what works for your brand – type of posts, captions, which Influencers are valid and which are not.
***This guide to being continued next week.
Read my Holiday Marketing Ideas Guide