Instagram business tips are little "how-tos" and tricks to maximize your presence and reach potential.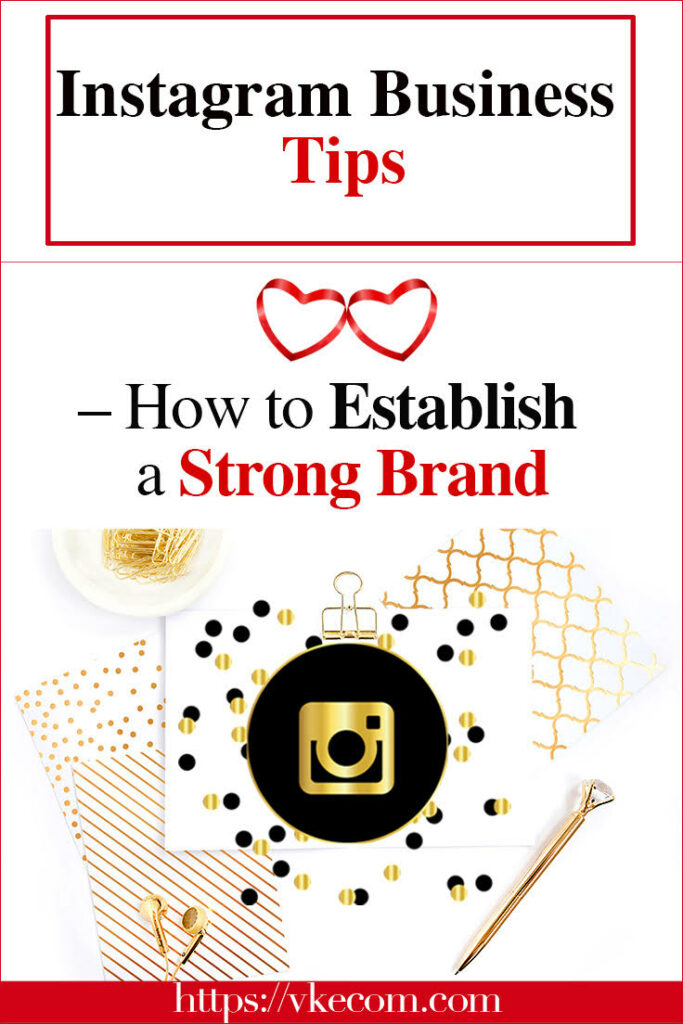 Instagram Business Tips is a very important part of the whole Social Media Marketing Tips
1. Create a profile that gets clicks.
Your Instagram profile is super important because it is your "Instagram Face" of the business, so you need to think what is in it because Instagram provides you with only 150 characters with spaces.
You should update your personal profile to business profile to list your email and physical address. Even if you don't have a physical location, you still can show your street and state. Also, make sure that your profile is public, not private otherwise your potential customers won't be able to see what you post.
Instagram Profile Description:
Your 150 characters' profile should provide your business' "Elevator Speech" of
1) What you do.
2) Who you do it for.
3) Why people should be interested.
Instagram Profile Description Tips:
The best way to create your profile is using bullet points: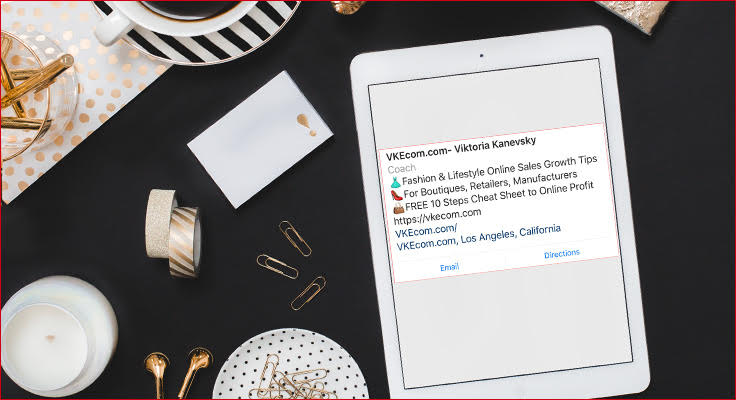 1) Use bullet points' format to keep it easily readable and organized.
Your bullets should present what is your profile about and what you do, who you do it for, and what are your products/services.
2) Add emoji to your bullet points; it always looks like fun, and people in social networks, appreciate any entertainment because their lives are usually stressful.
3) Add a link. Your profile allows only one URL, so you need to think what is on yours will be.
Your profile link tips:
1) Your link can be either your website or bitly link.
2) If you decided to use website URL, do not type "www."
3) Capitalize the first letter of your website. If your site contains several words, capitalize each first letter.
4) Change your link when you want, it does not have to be permanent.
2. How to create content fast – my personal content creation and posting system.
1) I map out content per month using my Ultimate Calendar.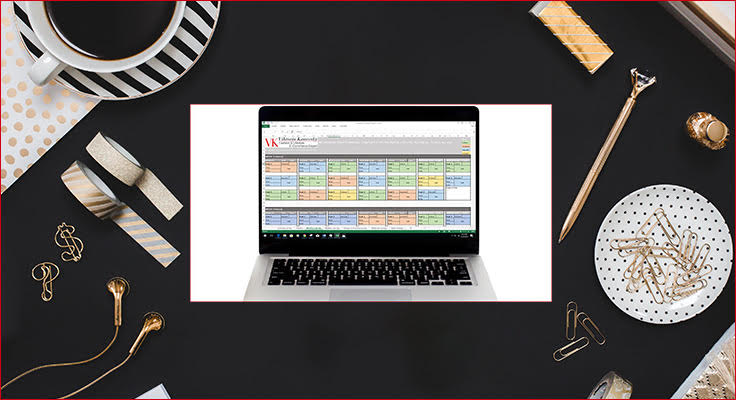 Usually, I create the content for the whole month and schedule it. However, sometimes I do it weekly or biweekly (it depends on the amount my time and upcoming promotions). It usually takes 20-30 minutes to outline weekly content.
2) I enter "Goals," "Topics" and post text (copy) into the calendar and collect corresponding images in a folder.
I have two main folders with monthly subfolders.
"For Posts" where I collect raw images for posts.
"Ready Posts" where I keep my ready-to-use images.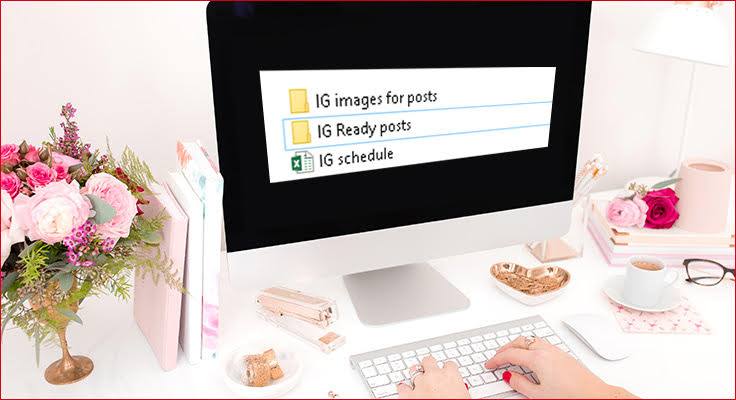 While you try to save time, you should remember that you have to deliver a fantastic content continually. Otherwise, you should stop right now because Instagram is all about high-quality visual content.
3) When you have image and text, you can just plug them into your ready-to-use Instagram post template. I do it this way. Or, you can only create your "ready posts" as you go. Because you already preplanned your month, written text and selected images. You can make your posts using one of my recommended apps.
Tip: I suggest that your graphic designer create several templates for different "goals" and "topics, so you just drop images and text in Photoshop.
4) Always have the name of your website on each post – you never know who, when and where is going to find your post. There is an example of my posts below: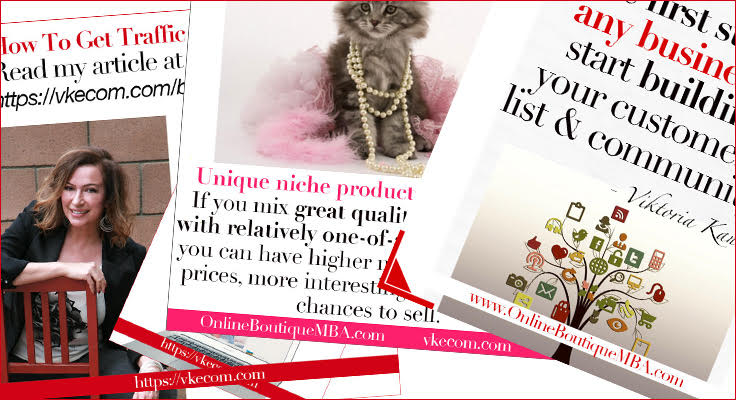 3. How to write captions.
1) A caption is a text that goes under your image. It is a significant part of your post.
You should treat your captions as your posts, dividing them by "Goals" with corresponding "Topics." Your caption is a text version of your post, but with the ability to say more than a picture.
2) You should treat your captions as mini blog posts.
3) Your most important words should go at the beginning of the caption to make it visible
4) Try not to include hashtags into the caption. Include them in the first comment if you can (unless you use scheduling software)
5) One of the best ways to get attention is to ask a question in your caption. It can be any question of your choice that will engage your audience.
6) Don't forget to include a call to action in your caption because it will help to sell your product.
4. How to use Hashtags.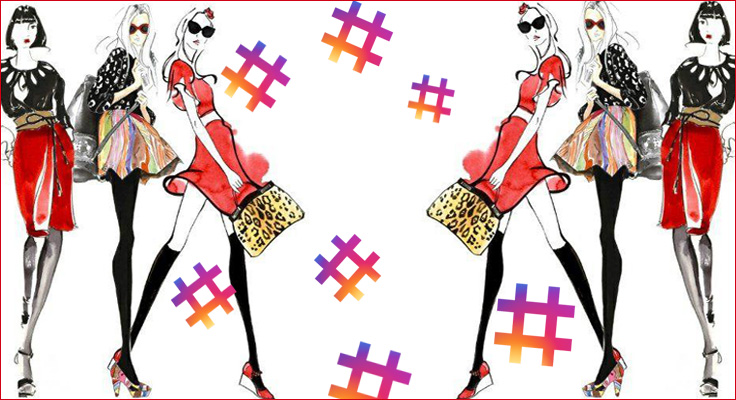 1) Instagram hashtags are keywords and key phrases that
# Organize and categorize content. (Images and videos).
# Help people to discover content. You need to add hashtags for people to find your posts in the search results.
2) Using the right combination of hashtags can help you to increase your brand's popularity as well.
3) Hashtags can be "Branded" or "Community."
# Branded are hashtags that are one-of-a-kind to your business in particular. For example, my branded hashtag is "#onineboutiquesmba."Branded hashtags connect you and your audience. Branded hashtags can be your company name, slogan, or a name of your best selling products.
# Community hashtags are keywords for increasing the reach of your message and to connecting like-minded people within a particular subject. For example, I create quality informational posts and put hashtags like "#boutiqueowner," #storeowner" because my target market is boutique owners.
4) You have to organize your hashtags by categories related to your business. The best ways to keep your hashtags in Excel for your desktop or "Google Sheets" on your phone (it's much mobile friendlier than Excel).
Personally, I keep my most frequently used hashtags in my Onlypult scheduler and the whole list in Excel document.
5) You can use up to 30 hashtags per post (for both post and comment section, but you should not use more than 9-12 (for both post and comment).
6) Always write image caption fist and only after than insert hashtags. Posts without a caption with hashtags just don't look professional and attractive.
7) Pick the right, niche related hashtags. You want "right" followers, not just "many followers."
5. Use GeoTag.
You need to use geotags for local customers to find you with ease.
Geotagging is adding your geographical location to your post.
You always should geotag your products or services. If you run your online store from home, it is still a good idea to show your location (at least your city).
Multiple types of research show that local customers tend to be more loyal to local businesses versus businesses from far away.
6. Working with Instagram Influencers.
When you choose Instagram influencers, you have to look at following things:
1) Influencers' Instagram account should be consistently active. You need to see their consistency. If there are thousands of followers, but no recent activity, you need to move on to another Influencer, so Influencer's account recent activity is one of the primary factors.
2) You should watch out for metrics. The primary parameter is engagement rate. You need to make sure that Influencers you approach have good engagement rates, so their posts get lots of likes and comments.
3) Instagram Gurus suggest work only with accounts 100K followers and more. I believe that smaller profiles with higher engagement rates can be even more useful, so I recommend looking for active, highly engaged smaller profiles as well. Also, you can negotiate with them for a post in exchange for a product without payment.
4) How much should you pay for promotion?
You can work in exchange for products or pay. If you pay, the amount will depend on Influencer's following and if Influencer places your store/product link in the profile description for a few days of promotion.
7. RESOURCES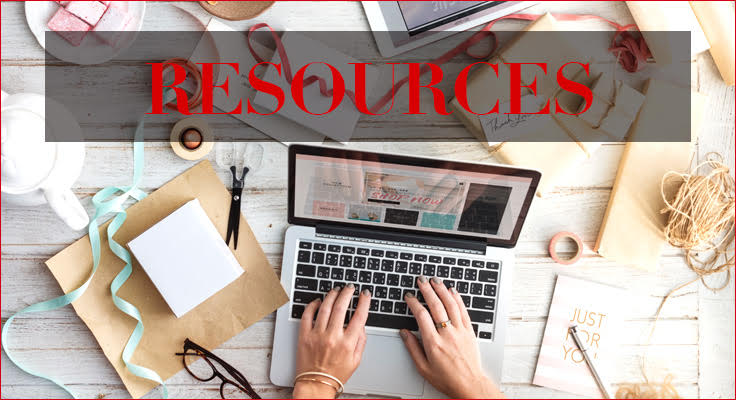 1) Apps I use for content creation.
GIF Maker – I use it for product videos,
Phonto
WordSwag
Photoshop
2) Scheduler and Analytics.
There are several on the market. My personal favorite is Onlypult. I've used it for two years. I like it because I have three profiles included in the plan. It has analytics, scheduler, geotagging, and hashtags.
To check out Onlypult click here>>>
3) Free Instagram Webinar.
It is a great resource presented by @Millionaire_mentor (2.7 million followers) that teaches how to grow following fast, collect thousands of targeted email leads each week and to turn the Instagram page into a money-making machine.
To learn more click here>>>
4) InstaPro Academy Online Course.
It is the complete system for creating a healthy Instagram brand, building a community of followers and fans, and optimizing your business strategy for Instagram.
It is not cheap, but the incredible solution. I recommend making this investment if you are serious about your business.
To learn more click here>>>
Read my Holiday Marketing Ideas Definitive Guide