Social media marketing tips…So let's clarify why businesses need Social Media, what they need to do, and which results to expect.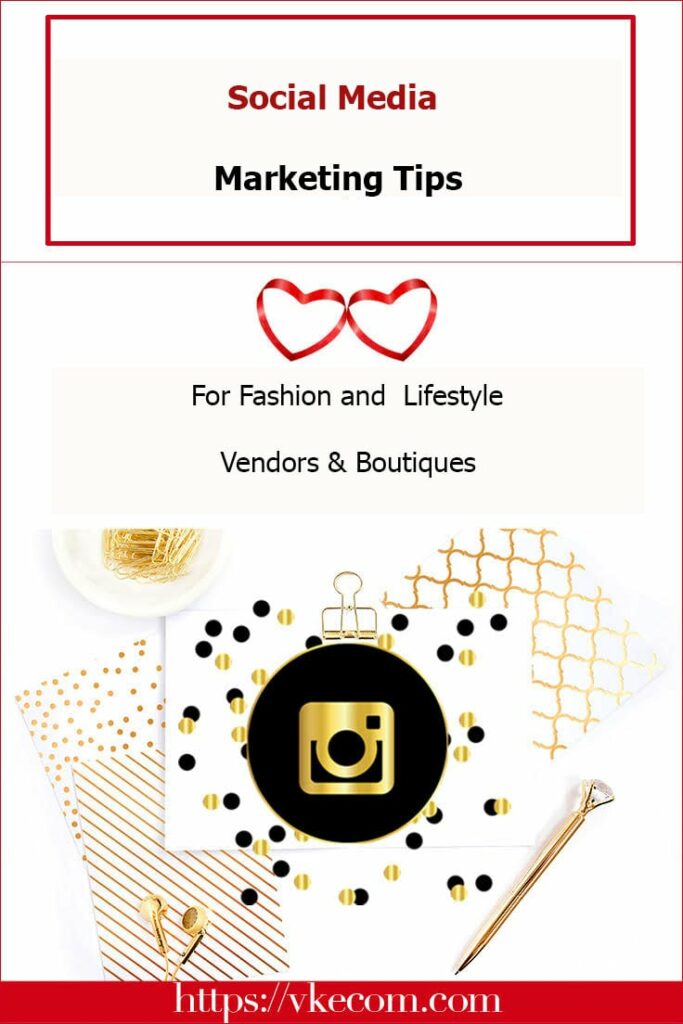 The whole idea of Social Media presence, goals, execution and results is often unclear and confusing for the business-to-business and business-to-consumer, smaller companies' world. From one point of view, companies know that every business should have Social Media nowadays. However, from another, they don't understand why exactly they need it, which results to expect, how much to pay a professional (or should they do it themselves), which exact channels to use, etc.
While considering investing in Social Media, company owners are skeptical about return on investment, influencers' credentials, and channels' effectiveness.
Also, the majority of Fashion & Lifestyle business owners expect results overnight. For some reason, they see Digital Marketing as a fairy and Social Media as a magic wand.
Especially the wholesale segment tends to be run by the generation who was not born with smartphones in their hands. The majority of B2B owners and top managers are pretty skeptical about the whole Social Media concept for their businesses.
In B2C it is easier because executives understand that their end customers spend hours on Social Media.
Why every Fashion & Lifestyle Company needs Social Media Presence?
Top five reasons for having Social Media.
To create deeper relationships with existing customers and prospects.
To rank better in Search Engines (for SEO).
To offer faster and more personable customer service.
To establish digital credibility – companies who don't have Social Media going toward 2020 look old fashioned and not reputable. It is like not having a cell phone or not knowing how to use a computer.
To create brand awareness – it is a reliable channel to make customers perceive your business the way you would like them to.
Which channels to use if you are a fashion or lifestyle company?
It entirely depends on who your target customers are. However, most Fashion & Lifestyle products are highly visual, so I always recommend having
Instagram
Pinterest
YouTube
To the addition to
Also, Pinterest and YouTube not only recognizable Social Media networks but Search Engines.
There are many other Social Media networks which you should register and upload your information for two reasons.
To reserve your business name for branding purposes.
To build "basic links" to your website.
There is a fantastic website https://knowem.com/ where you can find over five hundred popular networks and check your brand name availability.
What your Social Media Specialist (Team) is responsible and which skills are required?
Social Media specialist/manager job description can vary, but the company needs to understand how the process looks.
Developing strategy & tactics.
One of my wholesale clients recently said that he would pass on hiring experienced agency services because he has an in-house person who is "good with Instagram." I asked to define what exactly it means, and he was not able to specify. "She is just good" will not deliver measurable Return on Investment.
Your neighbors' kid can be "good with Social Media," but it does not mean she can grow your business with it.
Social Media needs to have strategy broke down to tactics as every digital marketing channel. Otherwise, it will damage your brand image, decrease sales, and waste budget and time.
Making a calendar for each channel.
Each active Social Media channel must have a content development and posting schedules. You can merge all calendars in one, or have them separately; it does not matter. What matters is careful monthly or bi-weekly planning. Unless you develop your content in chunks and on schedule, you will be wasting extra time.
Calendars also will help you, later on, to figure out your perfect content combinations and to analyze results.
Creating content.
The perfect content mix should include texts, graphics, infographics, and videos.
The content is everything that delivers a brand message to your existing and potential customers.
To have less time-consuming tasks, you can create multiple kinds of media from the same content.
For example, there is a great way to maximize your Social Media efforts. Your content should serve four main purposes – educate, inform, interact, and entertain. Your promotions and sales should fall under "informing" and make up no more than twenty-five percent.
Steps to repurpose your content.
0 – you do keyword research. Remember, in the online world, all content development starts with finding the right keywords.
1 – you write a keyword based article for your blog (or website category/subcategory. It will be great both for humans (information), and SEO (search engines).
2 – after your article got indexed with Google, you can use the same text and post on Linkedin (Linkedin publishing options are not available in all geographic areas, so you need to check).
3 – create a series of Instagram posts out of this article. Combine text and graphics.
4 – after you post on Instagram, pin those posts to Pinterest, using keywords (Pinterest is a search engine), and hashtags (to maximize exposure)
5 – create a PowerPoint and use it for Slide Share and other PowerPoint presentations' sites.
6 – turn your PowerPoint into a video. Then use short video clips for Instagram and long videos for YouTube.
Researching hashtags.
Underlooking into hashtags research, failing to spend time on it and throwing hashtags randomly here, and there are terrible tactics. You need to take hashtags seriously if you want customers to find your products.
Ideally, you have to have a list of your hashtags – branded & none branded, hashtags for different groups. For example, as if you are an apparel wholesaler, your hashtags groups would look like this.
Non branded
– Targeted customers (#boutiqueowner, #boutiqueowners, #storeowners)
– Your products (#wholesaledresses, #wholesaletops)
– Your location (#fashiondistrict #sanpedromart)
Branded
#nameofyourcompany , #nameofyourcompany+mainproduct
You have to have a variety of hashtags for each posts' category. It is not a good idea to use the same hashtags for all posts, pins, and videos.
Scheduling content.
After you created the content, you have to schedule it. It will be dripping automatically at times that performs the best, particularly for your company.
Promoting content – organically and via advertisement.
Even if your Social Media content is fantastic, you need to optimize it for YouTube, Pinterest SEO, and hashtags on Instagram. Also, I recommend to include Social Media in your email campaigns.
Communicating with engaged prospects & customers.
Social Media Marketing is a blend of promotions, engagement, and customer service. The whole point of Social Media is to have a more personable presence and create a more interactive experience. At the end of the day, people relate to people, not companies.
When a live person, not a chat robot, answer customers' questions in minutes instead of hours the trust and connection establish faster and stronger.
Monitoring, analyzing results and re-adjusting strategy based on results.
You have to make sure that you analyze your results regularly. Then implement new tactics based on performance.
Which results to expect?
Generally, Social Media should be responsible for the two to five percent of your total traffic and sales. However, this number goes up dramatically if you invest in building a community of dedicated followers with super high engagement rates.
Which communities work thet best for Fashion & Lifestyle?
– Facebook Groups
– YouTube Channels
Both of them are time-consuming to build and maintain. However it can be your primary source of sales, so you should consider investing in it!